In the digital age, technology continues to influence and streamline almost every aspect of our lives, and the positive impact of technology has already been felt in the workplace. More and more staff members are opting to work remotely. Platforms such as the Cloud, Google Docs, and video conferencing have helped to speed up and improve communication and increase productivity.
One significant area in which technology has had a notable impact is the interview process. Interviews can now be conducted online or via video calls, and the benefits are innumerable. Employers are taking note, with a recent study from Korn Ferry revealing that over 70 percent of surveyed employers now use real-time video interviewing to connect with hopeful candidates.
"70% of surveyed employers now use real-time video interviewing."
Below is a quick guide to the benefits of video and online job interviews:
Reduces Time-to-Hire
The traditional direct hire staffing process can be time-consuming and not to mention expensive. According to JetHR, on average, the hiring process can take well over a month to complete from start to finish – up to 45 days in some cases. Using video and online interviewing can cut the time in half. With video interviewing, recruiters are able to see multiple candidates in one day, and the process is far more convenient for all involved, U.S. News & World Report elaborated.
Better still, the process does not have to be as rushed. If members of senior staff need to fill a position quickly, they may be pressured into filling a position after just two or three in-person interviews. With online interviewing, HR can meet with more people, slashing the risk of a bad hiring decision.
Are you still in search of talent and sit in the Baltimore, MD, Washington, D.C., Philadelphia, PA, or Richmond, VA area? Take your search nationwide with Profiles. Between wider candidate pools and leading recruitment marketing efforts, Profiles offers top tier services to find you top tier talent. 
Saves Money
The financial benefits of implementing a virtual interviewing policy are substantial. JetHR explained that hiring a candidate can cost up to $5,000 on average. The source then noted that video and online job interviews can cut that amount considerably, especially because the strategy is far more effective at reducing the chances of making a bad hire. After all, bad hires can spell financial disaster for a company, accumulating at least a $25,000 loss or more.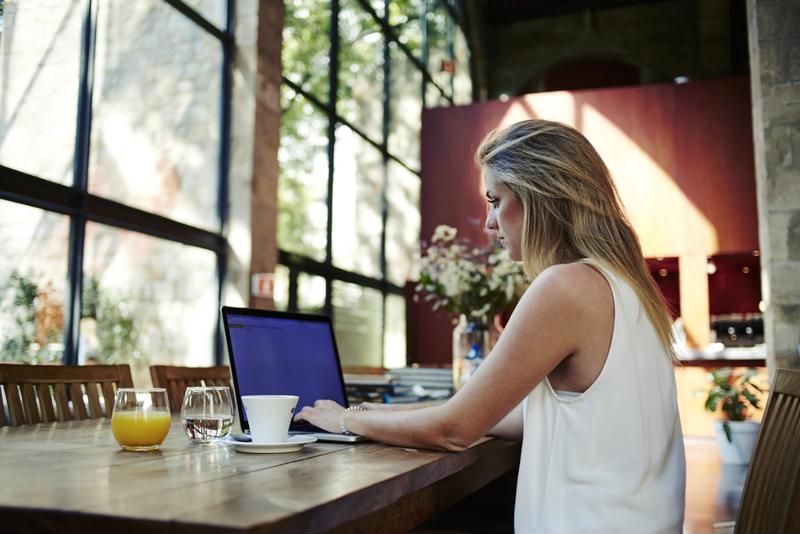 Expands the Candidate Pool
Your dream candidate is not necessarily in your own backyard. With video and online interviewing, hiring managers are able to connect with and interview qualified candidates across the country and even the world. Furthermore, a wider candidate pool again reduces the risk of a bad direct hire staffing decision.
Connects Employers with Passive Candidates
More often than not, the very best candidates are already employed. Video and online interviewing enables hiring managers to connect with passive candidates in a way that is more convenient for the candidate, CEO.com noted. Indeed, a passive candidate may find it difficult or even impossible to find time away from his or her current position to attend an in-person interview. Digital interviewing removes that obstacle. This is especially useful if, again, the passive candidate is located in a different geographical region.
Tips for Conducting a Successful Online Video Interview
Direct hire staffing via an online or video interview is clearly a cost-effective and time-saving option for hiring managers. Some may be wondering, however, about the best approach to conducting video interviews. Here is a quick list of tips:
Set a time frame. Do not let the interview run past the expected end point. After all, one of the major benefits of video interviewing is that it is possible to see multiple candidates in one day.
Treat the experience like an in-person interview. Be polite, make eye contact, and ask pertinent questions.
Find a conference room and use a projector if possible. The process will be more effective if you are able to see a candidate on a big screen. Using a smartphone to conduct the interview on FaceTime for example, is definitely not advised. Although of course, if such a strategy suits the candidate better, then go with it.
Ensure that your internet connection is functional and strong before starting the online or video interview. Connectivity issues are disruptive, time-consuming and make you appear ill-prepared.
Contact Profiles
To better reach your candidates, enlist online video interview technologies as part of your recruitment efforts. By making video interviewing an option, you open your company up to the widest of candidate pools. With online video interviewing, you can virtually (literally) anyone and hire the very best for your organization.
Whether you need assistance with tips in interviewing candidates via online video, or finding candidates all together, contact Profiles.