Most successful organizations offer great employee perks, whether it is a certain amount of vacation time, or paid-company outings or free child-care, perks keep employees happy, productive and loyal to your company. Some companies, however, truly break the mold in terms of the perks they offer. From bowling alleys at work to unlimited use of the company yacht to daily free meals – unusual employee perks may seem outlandish, but they are successful.
Below is a list of eight strange employee perks that work.
1. Google – On site Bowling
Google offers a number of exciting career paths – from tech jobs to design jobs to digital marketing jobs – Google is one of the world's most exciting organizations. It also has a reputation as one of the nation's very best companies to work for, and that's unsurprising when you review their extensive list of perks. Employees receive free daily meals, tuition reimbursement worth up to $12,000 a year and even complimentary massages and yoga classes, Salary.com explained.
Perhaps the strangest perk Google offers, however, is unlimited use of the on-site bowling alley at their headquarters in Mountain View, California, Time explained. Bowling is past-time everyone can enjoy making it an optimal perk for office socializing and stress reduction – both of which are key for creativity and productivity.
2. iCracked – The Company Yacht
iCracked is a relatively young but expanding organization that fixes and sells electronics, such as iPhones and iPads. The company, which is located next to a dock in San Francisco Bay, offers its employees free reign of the company yacht, Muse reported. Perfect for sailing on your lunch break or an evening sunset cruise. What better way is there to de-stress than to cruise the San Fran bay after a long day?
3. Yahoo – Live Concerts
"Office socializing and stress reduction activities are key for creativity and productivity."
Yahoo, much like rival Google, have some incredible company perks, including unlimited access to an on-site gym that contains volley ball courts, Salary.com reported. Perhaps the most exciting perk, however, is the fact that the organization routinely holds free live concerts featuring some of the world's biggest artists, including Taylor Swift! Bringing employees together in this way again boils down to creating an enjoyable company culture. With events and activities worth looking forward to, employees are far more likely to work harder and stay loyal to their company.
4. Lendio – Unlimited PTO
Lendio joins the ranks of a number of other organizations that are beginning to introduce unlimited vacation time policies, Forbes stated. While many have argued unlimited vacation time is ripe with opportunity for abuse, the companies that have introduced this perk have generally found it to be successful, and in some cases, even underused. Employees will, for the most part, be honest and fair with this privilege and not take an excessive amount of time off. By offering employees the chance to take any amount of vacation, you can be certain staff morale and productivity will increase, as a result.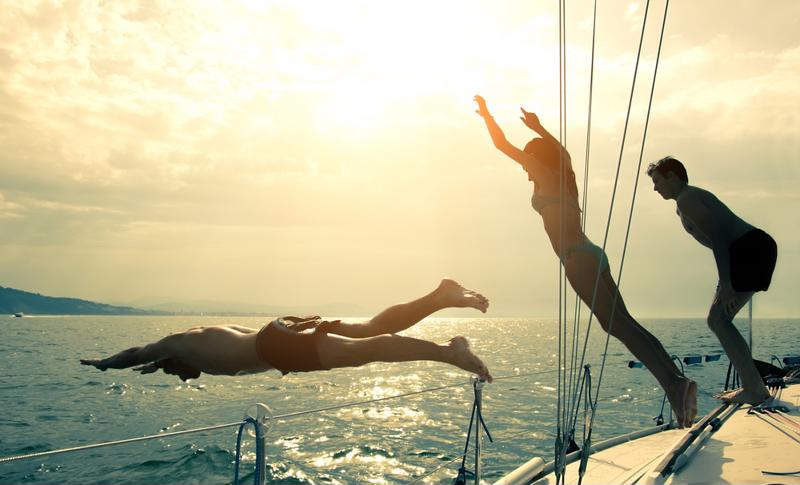 5. Autodesk – Bring Your Dog to Work
Bring your dog to work. Need we say more? It has long been understood that dogs have a uniquely therapeutic effect on humans – bolstering happiness and relieving stress. Subsequently, California-based company Autodesk, eyeing an opportunity to enhance office morale, implemented a bring your dog to work policy, Time explained.
6. Microsoft – An Organic Spa
Microsoft's headquarters, located in Redmond, Washington, offers its employees access to an on-site organic spa. This perk is effective – obviously! – because it helps staff members blow of steam and recharge in the most relaxing way possible, Salary.com noted.
7. SC Johnson & Son – Concierge Service
SC Johnson & Son make a number of household brands, including Windex and Glade. The company also knows the way to their employees hearts. Work-life balance. SC Johnson & Son's most notable perk is an on-site concierge service. The concierges act as stand-in personal assistants, by completing any kind of requested chore, such as taking the car to the garage, sending out mail and even picking up groceries, Salary.com detailed. This employee perk works because it allows staff members to achieve the ever sought after harmonious work-life balance, by reducing stress and boosting morale.
8. Deloitte – Partially funded sabbaticals
Deloitte, an organization based in New York City, offers its employees unparalleled opportunities to take time off. In addition to offering four weeks paid vacation every year, employees at the company have the option of taking anywhere between three to six months off from their job to travel the world, volunteer, or take on a new career-enhancing opportunity. In addition to having a job waiting for them upon their return, employees also receive partial pay from the company during their time away. Providing time to your employees for personal endeavors is a surefire way to keep employees in your corner for a long time. Talk about encouragement!
Contact Profiles
Do you have great company perks, but still seeking talent? Contact Profiles for all of your marketing and creative staffing needs. We will not stop until we find the perfect fit.