The Leader in Marketing & Creative Technology Staffing since 1998
Leading brands turn to Profiles when they need "purple squirrels" — candidates that seem impossible to find. With our experience and extensive candidate network, Profiles can find exceptional talent in just a few days.

Request Top Talent
Everyone, Including Fortune 500 Brands, Trust Profiles
Highest Success Rates
We match employers with like-minded, motivated candidates. As a result, Profiles has the highest placement success rates in the creative staffing industry.
Meet Tight Deadlines
Our extensive network of candidates allows us to find talented digital marketing candidates in as little as two days.
We Send Candidates For Free
Our recruiters send all candidates free of charge. You don't pay until a candidate is placed.

Consultative Approach
Profiles will work with you to understand your project, goals, and company culture to find candidates that match your skill requirements and values.
90-Day Guarantee
If you're unhappy with a candidate, you can get a full refund or we will search and replace at no additional fee.

Only the Best Candidates
Our talent pool is highly skilled. Our recruiters only work with the top 20% of candidates in their field.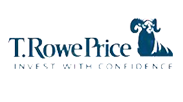 Staffing Solutions
Contract
The people you need - when you need them.

Project Based
A team of onsite consultants for long term projects.

Direct Hire
We make it easy to find that killer addition to your team.
Managed Services
Build collaborative teams from scratch
Types of Jobs We Place
Types of Positions
Whether you're looking to fill a contract position or build an entire marketing team, Profiles can find you talent from our highly-qualified candidate pool.
Profiles can find you talent in a wide range of specialties including:
Digital Marketing
Web Development
Communications
Business Intelligence
Content Marketing
Graphic & UX Design
Our recruiters don't just find talent. They carefully review your company's needs, goals, values, and culture before finding candidates that are the perfect fit. Our large network enables us to find highly experienced and even highly-specialized, hard-to-find candidates for all of our clients. Contact us today to learn how we can help you meet your staffing challenges.
Recently-Placed For Existing Clients
Content Strategist
NORFOLK, VA
Director of Social Media
NORFOLK, VA
Digital Media Producer
OWINGS MILLS, MD
---
Success Stories
"Elissa saved the day this week with finding us Kara (HUGELY instrumental in making sure she accepted our offer!). Elissa is one of the best results oriented recruiters I have ever had the pleasure of working with." ASHLEY
SR. GLOBAL SALES RECRUITER, WASHINGTON DC