After working with the best marketing recruiters and performing several rounds of interviews with qualified candidates, you finally found the perfect person for the job. However, your hard work doesn't end there. In a few weeks, your new employee will be joining the team, and you need to make sure he or she is greeted with a warm welcome. There's a lot that goes into preparing for a new hire so he or she feels comfortable and excited to get started. Here's what you'll need to do to ensure a smooth onboarding process.
"A group of friendly faces is crucial to easing nerves."
1. Introduce the team
It can be intimidating to start a new job where you don't know anyone. Be sure to prepare your team beforehand with an email or quick note that someone new will be joining, and urge them to make him or her feel comfortable. When the employee arrives, spend some time on team introductions. You don't necessarily have to bring him or her around to all of the different departments, but a group of friendly faces is crucial to easing nerves and shortening the learning curve.
2. Prepare a work station
There's nothing worse to a new employee than to arrive on that first day and feel as though nothing was prepared for him or her. There should already be a process in place for setting up a new hire with a work station, but if not, be sure to prepare ahead of time. All new employees should have the basic, essential things to start, like a desk, computer, phone and email address, so work with your IT and HR departments to ensure that everything runs smoothly on the first day.
3. Assign a small task
You wouldn't have hired an employee if there wasn't a need for another team member. However, it can be tough to determine where to begin training, and that can result in a lot of downtime for him or her on the first few days. Keep your new employee busy and stimulated with an introductory assignment that will allow him or her to learn a little more about the company and where the position fits into the bigger picture. For example, a marketing assistant can be eased into his or her role with a project that involves reading through a content calendar and pitching ideas for future posts. This will require him or her to become familiar with what's been done and what's planned for the future, as well as how the role impacts the team.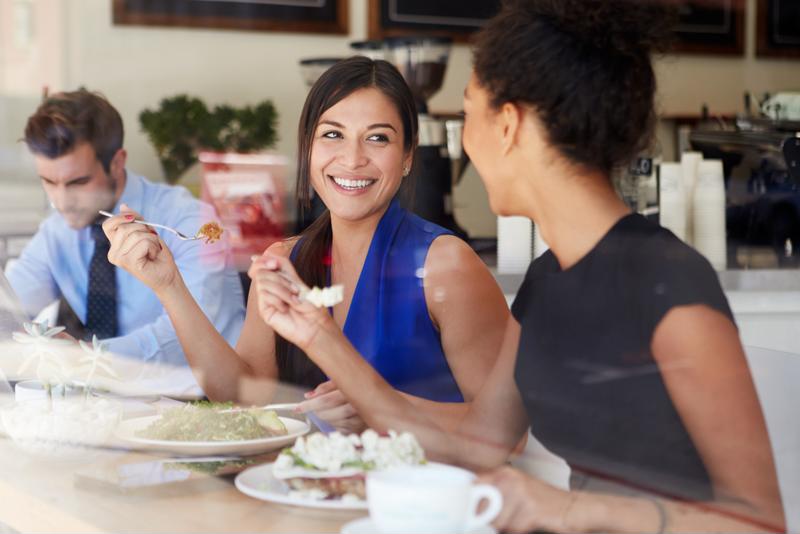 4. Go out for lunch
Food tends to bring people together. Not only does a lunch trip make a new employee feel appreciated, but the team will likely be in favor of taking a quick break to get to know the new member. Even if you can't make the trip yourself, it's beneficial to the group's morale to assign a few key people to head to lunch and make the new employee feel welcome. Select lunch mates strategically, as these people are likely to turn into the employee's main points of contact for everything from simple questions on assignments to more complex insight into company culture. Choose "model" workers with positive attitudes and a natural desire to help others.
5. Touch base throughout the day
Great managers are those who keep lines of communication open. How you act the first week can set the stage for how your new employee regards you. Make sure you're seen as a helpful resource who genuinely cares about his or her comfort. Start and end each day with a quick discussion about first impressions, concerns and questions about the company. These meetings don't need to be formal, and they shouldn't continue forever, but they're crucial to helping your employee adjust to a new company and feel comfortable reaching out to you when necessary.
Contract and Direct Hire job openings are updated daily. View all job listings here!