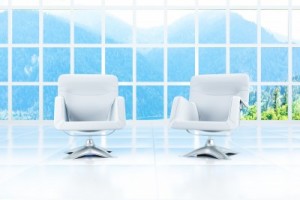 Is your workplace stuck in the 1980s? Images of oversized cubicles and formal, private offices come to mind. Today, organizations strive to be leaner, promote teamwork and communication, and facilitate cross-functional decision-making rather than the bureaucratic, hierarchical process of the past.
However, ineffective workplace design often fails to support these goals, critical to a successful 21st century organization.
Investment in design is a no brainer; Though owners may question the value of good design, the "salary and cost benefit of people in an office building is 10 to 12 times greater than the cost of the building's real estate and utility costs" (GSA, "Interior Basics" 3).
Most importantly, workplace design affects worker behavior. A Gensler survey in 2006 of 2,000 professional employees found that "50% of those surveyed would work an extra hour a day" if they had a nicer place to work! When you invest in design, you're investing in employees and the organization's performance.
Just Look Up
How do you know if your organization is afflicted with bad design? Just look up! Though most owners believe that the layout is most important, a hallmark of poor design is often, believe it or not, ceilings. If an architect does not properly coordinate the design with the engineer, the ceiling will look random and disorganized. Good design requires that "all ceiling elements such as lighting, exit signs, speakers, return air, and ceiling tile" (GSA, "Interior Basics" 22) be distributed in an organized fashion.
Let There Be Light
The most common error in artificial lighting is that light must cover a large volume rather than direct employee surface areas. In other words, hallways and that conference room only used once a quarter "do not need to be lit to such a high level, because this is energy inefficient and fatiguing to the eye" (GSA, "Interior Basics" 25). In an ideal world, everyone would have access to natural light, but a desk lamp which covers your desk area is a great solution.
Facilitate Communication
Open workspaces seem to be the norm, but are they helping or hindering work flow? The goal of this design is to facilitate communication, enabling workers to share timely answers to questions, quickly share information, provide awareness of what others are working on, and increase the ability to locate others when needed (GSA, "Sound Matters" 8).
In addition, higher density of workers provides cost savings and fulfills sustainability goals. Despite the obvious benefits, this sounds like a recipe for increased noise and distractions. Partition heights have been lowered (from their grand 1980s origins) to promote ease of communication.
However, higher partition heights do not correlate with lower noise levels. In fact, lower partition heights "increase the consideration of fellow workers when the occupant is aware of others in the space" (GSA, "Sound Matters" 15). In other words, people tend to speak louder when they think they have more privacy than they actually do!
Make Small Changes
Now that you know a bit about workplace design for the 21st century, take a look at your workplace. Has your organization implemented smart, modern design? Remember that smart design is investment in employees!
Refreshing your workplace design does not have to mean costly demolition projects. For more inspiration on how to design your office space, check out our Pinterest board on "Office Zen".
About Profiles:
Profiles is a unique staffing firm specializing in marketing employment, creative, and interactive (IT) jobs. Since 1998, we have served the needs of our Clients and Talent by matching the best candidates with the best companies in the Mid-Atlantic region.
---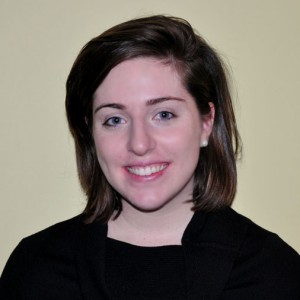 Author Name – Mary Kelly
Title – Resource Recruiter
Location – Washington, DC
Twitter – @MKProfiles
Byline – Mary joined the Profiles team as a Recruiter in early 2012. A lover of all things new and exciting, Mary is soaking up the cutting-edge trends of the marketing and interactive space. A DC-area native, Mary never gets tired of hunting for the hottest new restaurants in town, and finding any excuse to speak Spanish.
Copyright (c) 123RF Stock Photos