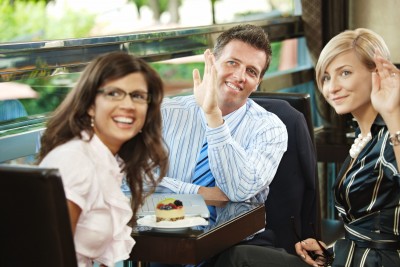 Finding good, qualified employees can be very time consuming and difficult at times, especially in the Creative, Digital Marketing, Web and IT industries, so why aren't companies making sure the first impression they give to a new employee is a great one? It amazes me sometimes companies put so much time and effort into hiring top candidates, but drop the ball when the person starts.
Remember the first day of school? Where you picked out your best outfit and really put a lot of thought in how you were going to look and present yourself? A new job is no different. New employees are nervous; new place, new team, and new responsibilities, it is like the first day of school and wanting to be accepted. This is why organizations should make them feel welcomed and valued starting on day one.
On the first day of a new job, the impression an employer gives sets the tone for this employee's career at the organization.
First Day Checklist:
[  ]- Do you have a welcome packet prepared for them?
[  ]- Is there someone to greet them when they first arrive?
[  ]- Have they been informed of who do ask for when they get there and what time should they show up?
[  ]- Will they require a special parking pass, and is a temporary pass available?
[  ]- Is there work space set up and ready to go (computer, phone, office supplies, office keys, ID, etc.)?
[  ]- Is there going to be someone to walk them through the payroll paperwork, such as benefits and company policies?
[  ]- Who will be introducing them to the rest of the team?
During the interview process it is unlikely your new hire met with everyone, so having them formally introduced to the rest of the team will go a long way in making them feel welcomed. Consider pairing them with a senior mentor.
[  ]- Is there a formal tour of the building?
It may sound silly, but knowing where the lunch room, facilities, and supply room are is very important.
[  ]- Will someone be available to have lunch with the new hire?
Most people probably aren't going to bring their lunch the first day, so nominate a few charismatic and friendly members of your team to treat the new recruit.
[  ]- Do you have a schedule set up for their first day, first week, and first month?
Be sure to schedule regular check-ins to ensure things are going smoothly.
[  ]- Will you need to order business cards?
[  ]- Will there be something for them to do the first day?
New employees are eager to get started. If no agenda has been prepared task the new hire to research and familiarize themselves with your website and product offerings.
Summary
Changing jobs is nerve-racking, especially for someone who has been with their previous organization for a long time. You are pushing someone out of their comfort zone, so make sure your company has a strong on-boarding and orientation process; it is tantamount to making your new hire feel welcomed and valued.
First impressions are lasting impressions, rolling out the red carpet on a new hire's first day is the first step in making sure you have a happy and committed employee for years to come.
About Profiles
Profiles is a unique staffing firm specializing in Marketing employment, Creative, and Web & IT jobs. Since 1998, we have served the needs of our Clients and Talent by matching the best candidates with the best companies in the Mid-Atlantic region: Baltimore, MD, Washington, DC, Philadelphia, PA and Richmond, VA.
---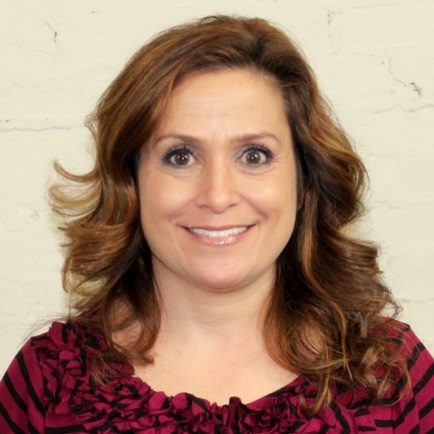 Author Name – Judy Goldman
Title – Senior Account Manager
Location – Baltimore, MD
Twitter – @judybbgoldman
Byline – Judy has been a recruiter for over 9 years placing individuals in both contract and direct hire roles. She has a passion and love for what she does and is always trying to learn new things about the industry.