You may have heard that Millennials—who now are 53 million individuals in the workforce–are a difficult breed. Supposedly, Millennials have demanding expectations and are hard to manage and retain. Given the number of Millennials that you are likely to employ, you want to be as effective as possible when managing and retaining Millennials in the workplace. The cost of a bad hire can be upwards of $15,000 to $20,000 to replace a Millennial employee.
Top Myths & Tips for Managing Millennials
While there is no magic formula for managing and retaining Millennials in the workplace, it helps to address the reality of working with this generation by looking at three widespread myths that we are sure you've heard.
Millennial Myth 1. Millennials feel entitled at work, need coddling, and have always won awards just for showing up.
While there may be some elements of truth to this myth, the reality is that Millennials thrive in a work environment that has strong, confident leadership and structure. It is incumbent on senior leaders to evaluate their own internal culture and to transform it into a workplace that perhaps doesn't coddle employees, but makes them feel appreciated by rewarding their real accomplishments. It can be as simple as taking a few minutes to explain why they are being asked to do a certain task and how their work fits into the big picture. A few moments of your time will certainly cost you less than the $15,000 to recruit and hire a new employee.
The days of "do as I say" are over. Millennials want to understand the reasoning behind their tasks. This new approach—if indeed it is new for you—is likely to be appreciated by all employees, at any age.
Millennial Myth 2. Millennials are tech savvy and want to play with the latest gadgets.
Millennials were raised with the computer and internet. Instead of viewing their interest as a childlike need for toys, it's worth listening to them about more efficient applications. They are likely to have great ideas, even if you have to sometimes tamp down their enthusiasm because you can't always invest in the latest and the newest. It does pay to listen to your Millennial employees about how to use the technology you have.
Consider reverse mentoring. A Millennial employee may have a digital or social media skill set that can be taught to senior leaders in the organization. Now the Millennial employees can demonstrate added value to the company. Make it a habit to micro-mentor, not micro-manage.
Millennial Myth 3. Millennials are not looking for job stability. They are job hoppers and part of the "gig economy."
There is some truth to this myth since the average tenure for Millennials at a job is 1.7 years—but note that this is actually slightly higher than Gen Xers. This job hopping does not mean that Millennials don't appreciate stability or long-term opportunities.
Much of their moving from job to job is a reaction to the environment at work. They are eager to grow and you can take steps to offer them an environment that will make them want to stay.  
Millennials love teamwork.

They've been raised to be good team players.

Provide opportunities for them to work with others on projects. They also like to make friends at work and seek out social opportunities. It's not only the teamwork, but they look for after-work activities such as sports teams and happy hours.

So offering an office culture that includes these features will be attractive to Millennials.

Work/life balance is of high interest to Millennials

, so they are willing to work hard if they know the opportunities for play and family are available.

Lastly, Millennials want

opportunities for advancement—perhaps at a somewhat accelerated pace than what you as an employer may be used to. Can you find ways to mentor, create new job titles, and gradually increase responsibility? If so, you are likely to retain your best Millennial employees for a longer time.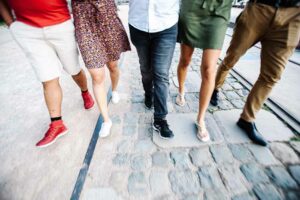 For more help with recruiting and managing Millennials, check out our other blogs:
Understanding Millennial Characteristics in the Workplace.
Recruiting Millennials Into Your Workforce.