Employee engagement is key to a successful business. According to Workforce Magazine, a number of studies have indicated that a more engaged workforce correlates with a more successful and growing company. But before you can create an engaged workplace, you need to know how to measure employee engagement.
Given its abstract nature, employee engagement is typically assessed through a number of metrics including open forums, retention rates, and productivity metrics. Gathering employee feedback and a few other metrics will give you insight into employee satisfaction with job duties, satisfaction with senior leadership, and the feeling that personal opinions are heard and appreciated.
Despite the benefits of employee engagement, a recent Gallup survey revealed that, in January 2016, overall employee engagement across the U.S. was just 32.5 percent. Although this figure was a slight improvement over the past years, the fact that far less than half of the overall American workforce is happy with their jobs is surely a cause for worry. Especially since any organization's success is highly contingent on its employee engagement levels. Perhaps most concerning, Gallup found that just over 15 percent of employees are actively disengaged, posing a risk to the company's office morale and overall success.
"In January 2016, overall employee engagement across the U.S. was 32.5 %."
Given the low levels of employee engagement nationwide, it has never been more important for a company to know how to measure employee engagement and use the data to improve. Measuring employee engagement not only gives senior leadership an indication of the climate in their office and the productivity of their staff, but also shows employees that their contributions and feedback are valued and heard. If upper management actively measures and prioritizes employee engagement, then it's likely that overall staff commitment will grow and strengthen.
Tips For Measuring Employee Engagement
Those who understand how to measure employee engagement know it involves more than just conducting a routine quarterly or annual survey. While conducting employee engagement surveys are a necessary part of the process that shouldn't be overlooked, the CIO states that it's important for Human Resources departments and hiring managers to actively examine other forms of data to determine the extent to which its workforce is engaged. Engagement can be measured through a number of ways, including:
Open Forums – Opening up the floor gives employees the chance to voice opinions and concerns. Depending on the responses, positive or negative, the employer can decipher the morale within the company. From there, take action to remedy any concerns, and continue to move forward with communicating positive responses.
Focus Groups – This will give another chance for employees to voice opinions, concerns, and recommendations that the brand can evaluate the cost or impact of implementing.
Retention Rates – Be attentive to the rate of employee turnover. Take a look at acquisition metrics against that data. How do these two metrics measure up? Looking at retention and acquisition metrics will tell a story of just how engaged your staff is, or not. Creating an engaged workplace will make it easier to retain valuable employees.
Exit Interviews – Not only keep track of the number of employees leaving, but discuss with employees their motivation to move on from the company. Track the trend in responses. Were the responses positive? Negative? Was the employee let go, or did they choose to leave? Answering these questions goes a long way in measuring employee engagement and unveiling the spirit of your employees. Also, keep in mind the frequency at which these interviews take place.
Productivity Metrics – Set up metrics to determine areas where staff members are and are not achieving goals. Track goal progression, instill incentives to motivate employees and increase employee engagement in the process. If an incentive will not motivate someone to improve performance, consider that employee highly un-engaged.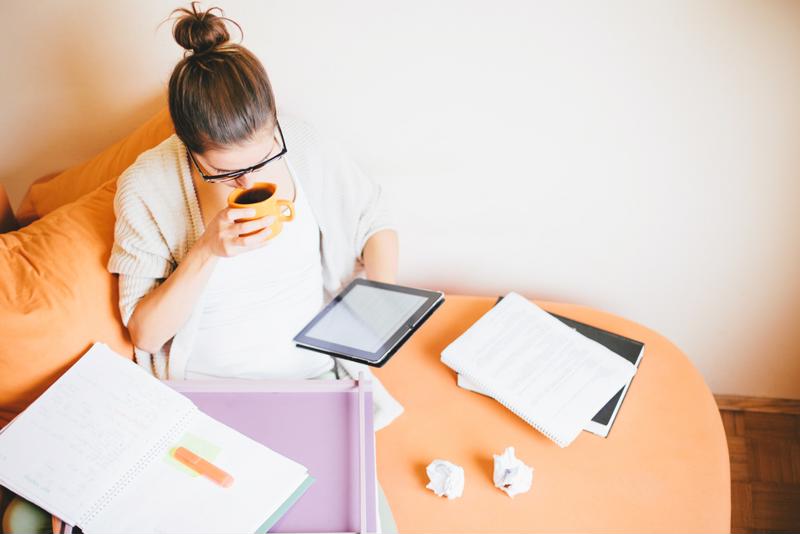 Tips For Keeping Employees Engaged
Once you know how to measure employee engagement, it is vital that an organization actively promotes, fuels, and encourages its employees. Whether an office consists of direct hire employees or contract consultants, ensuring employee happiness and satisfaction is key to greater success.
There are a number of ways that an employer can boost employee engagement. To get started, below is a list of employee engagement best practices:
Remain professional at all times. This includes interacting with employees of all levels in a clear and courteous way. One of the primary reasons for employee dissatisfaction is disdain for the conduct of managers, so office executives should keep this firmly in mind while interacting with their workforce.
Rewarding good work is important. It's a great way to keep employees feeling valued and respected. Transparency and praise are favorable qualities in senior leadership that employees seek out. Recognition can come in the form of a simple email delivering praise, a special mention at a company meeting, or even a prize or bonus.
Give an employee greater responsibility. With more responsibility often comes improved engagement, Dale Carnegie Training argued. A survey conducted by the group revealed that well over half – 61 percent – of surveyed participants said they felt more engaged because they have greater input in the work they are carrying out.
Remember that flexibility is important. It is all about work-life balance. With computers and the Internet, it has never been easier to work remotely, and employees who do so tend to be happier and more productive. An employee will value an employer that accommodates his schedule and allows him to work on his own terms.
Keep the employer-to-employee relationship strong. It's important for senior leadership to build working relationships with as many employees as possible, Dale Carnegie Training stated. An employee that knows and trusts their manager on a more personal level is far more likely to be engaged with and care about his job.
Looking for more ideas on improving employee engagement? Our blog post How to Improve Employee Engagement, One Step At A Time, provides additional tips on boosting employee engagement and productivity.
Contact Profiles
It is clear that knowing how to measure employee engagement and prioritizing can equal better results for your company. Office managers should conduct a two-pronged approach that not only measures employee engagement but also actively encourages it.
If you want highly-engaged, highly-qualified employees, contact Profiles today. Our creative staffing agency can help you find highly-motivated candidates to help you kickstart a project or grow your organization.