Content marketing continues to dominate business, and businesses are looking to invest. By creating meaningful, valuable content, business are reaching customers on a whole other level. Business blog material is meant to be widely shared, which, in turn, promotes the brand and lead generation. With content marketing comes competition. Bear in mind your content is competing with others in your space. Half of all business-related web content fails to attract significant interest – receiving eight shares or less on average, according to a Buzzsumo study.
Luckily, we have a guide of quick tips for starting a business blog:
1. Hire a Web Designer
Entice readers from the get-go. Web Designers have the skills to create and build the bare bones of your business website and/or blog. With a professional, strong look and feel, you increase the potential of keep readers browsing through articles and other pages on your site.
If you don't have the resources in-house, outsource your web design project through contract staffing solutions or recruitment process outsourcing.
In need of Marketing or Creative Technology talent for your digital needs? Contact Profiles today to get your recruitment process started. Rest assured, we will find you someone great.
2. Create Valuable Content
Create content with intention. What do you want to accomplish with your blog? What do you want readers to take away from your posts? The articles should be relevant not only to your business but also offer your clients useful information that they will want to read and of the highest quality.
To organize thoughts and approach your content marketing strategy head on, create a content calendar. Lastly, always stay on top of grammar rules, structure and organization.
"50% of all content fails to attract interest"
3. Develop a Unique Voice
With everyone's content wheels churning, online content tends to be similar and unremarkable. What's a blog to do? Develop a unique style and voice that best reflects your industry, organization and goals. To begin with, blog writing often flows more on conversational side. Project the culture of your business in your blog's writing style. Whether your business is casual or formal, always keep a professional tone.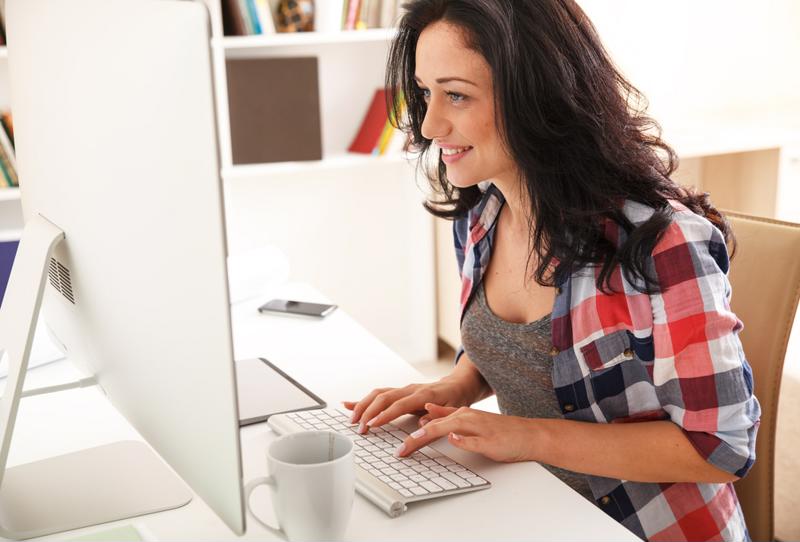 4. Include Interviews
Including interview pieces is a great way to increase your number of readers, particularly if the interviewee is a knowledgeable leader in your field, Social Media Examiner explained. Set each interview post up as a Q & A piece or weave interview quotes throughout a case study.
The interview will drive up readership because the interviewee will likely share the piece with their network also, instantly increasing the amount of readers.
5. Consider Enlisting a Freelance Writer or a Marketing Staffing Agency
Not one with the words? Enlist content writing services to ensure your blog content is of the highest quality. Depending on your budget resources, you have options. If you are in the running for a content team, join forces with a content staffing agency to find the best of the best – from Content Strategists to Content Writers to Editors. If the budget does not necessarily allow for a whole team, consider bringing on a contract or freelance writer. After all, writing may not be a strength of yours, but is definitely a strength of others.
Contact Profiles
Heading down the route of enlisting freelance writers or a marketing and creative staffing agency? Contact Profiles. We have the expertise in finding top contract candidates, as well as a whole team to stand up your business blog.