This article was originally written on 1/15/2018.
Millennials, also known as Generation Y, surpassed baby boomers to become the largest living generation in the U.S. several years ago, according to population projections from the Census Bureau. They're on track to account for 50% of the population by 2020 and 75% by 2025.
There's some debate around the exact cutoff points for the tech-savvy generation, with the U.S. Census Bureau setting them between 1982 and 2000, and Pew Research Center recently defining millennials as people born between 1981 and 1996. Regardless of when the post-millennial era begins, millennials are the first generation to come of age in the new millennium. They're the young people who grew up with information at their fingertips, quickly becoming fluent in all forms of technology and developing expectations rooted in instant gratification. Along with being naturals in digital innovation, millennial employees offer several other traits and strengths that shouldn't be overlooked.
Just as workplaces changed to accommodate the characteristics of Gen Xers in the past, today's business owners, managers and recruiters can attract, hire and retain top talent by learning and adjusting their businesses and practices based on what makes millennials tick. The most successful workplaces will evolve to incorporate and see values in all that millennial employees have to offer.
Here's a look at the characteristics of millennials that are worthy of workplace recognition:
Masters in Adaptability
Millennials enjoy flexible work schedules and easily adapt to different projects, environments, and expectations. Why? They grew up in a world that required and nurtured these characteristics. The majority of millennials had working mothers, and many lived in single-parent homes. When the recession hit, they watched friends and family members lose their jobs and potentially even their houses. Such an upbringing taught millennials to value work-life balance over financial rewards, which is a lesson that many of us fail to learn until much later in our careers.
This adaptability, combined with an eagerness to learn and grow, also means that the concept of working for the same company until retirement is long gone. In fact, a recent survey conducted by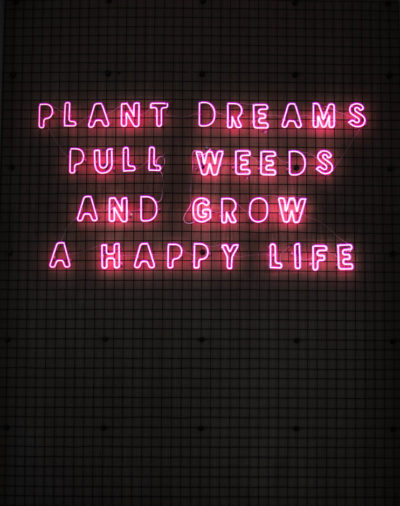 Deloitte revealed that more than 40% of millennials plant to leave their jobs within two years. However, the survey also reported that millennials are more likely to stay with companies that offer diversity and flexibility, with nearly 70% reporting that they would stay with a diverse organization for more than five years.
Keep in mind that millennials will always be on the lookout for new opportunities, especially if they don't feel there's room for growth at their current company. What's more, social trends statistics from Pew Research Center revealed that nearly 40% of millennials have a bachelor's degree or higher. That education comes with a price: The median student debt is nearly 50% greater for millennials than it was for Gen Xers. Millennials invested heavily in their futures and are hyper-focused on reducing debt and making sure their education pays off.
While jumping ship may be inevitable, understanding this perspective can help employers cater to millennial needs and retain young employees. For instance, perks like flexible scheduling, work-from-home policies and engaging office culture are especially attractive to this adaptable generation. A clear path to growth and new opportunities can also provide the stability millennials need to stay with a company for a significant amount of time.
Proud Proponents of Regular Feedback
Millennials are used to feedback and honesty, which translates to a desire for transparency in the workplace. Their openness at work also means that they're responsive to coaching from managers and senior-level coworkers and are likely to channel constructive feedback into improvement efforts. As a result, many companies are ditching the formal annual review process for more frequent check-ins and ongoing mentoring, which is a style much better suited to millennial employees who see regular feedback as a crucial element of their professional development.
As the generation raised with constant praise and awards, millennials often value feeling appreciated by their employers. In fact, for many of these young professionals, being valued at work has a larger impact on job satisfaction than salary. This need for acceptance, validation and recognition doesn't have to be troublesome for employers, especially when millennials will respond to positive and negative feedback by improving their performance.
Of course, there is one significant downside to millennial honesty for employers. When these employees are unhappy at work, they're more likely to share their grievances on social media platforms. (Hey there, Glassdoor!) The upside is that they're also quick to share positive reviews and are especially loyal to employers who treat their workforce with respect.
Motivated by Big-picture Thinking
Among the many myths about managing and retaining millennials in the workplace is that these young employees don't like to do busywork. This is actually a mischaracterization of their approach to thriving in the workplace. They don't enjoy being told that they must do something just because it's the way the task has always been done. Instead, they want to understand why the task is important to the bigger picture and how their work contributes to the overall result.
An example of this millennial characteristic is their political views, whereby many trend toward liberal but are less likely to identify with major parties than older generations. In terms of religion, many say they have faith in God but are unlikely to trust religious institutions. In the workplace, millennials will happily do the "grunt work" if they understand where it fits into the whole picture. Otherwise, they're likely to become frustrated with the task.
The reality is that millennials need a strong sense of meaning and purpose to feel motivated and engaged at work. Their intentions are good, too. Millennials want to use their talents to contribute to the greater good of their company and community. They're passionate about what they do, and they want to fill roles that complement the bigger picture of their career path.
Their tendency to think critically and question truths can also be valuable for employers that are open to change. Allowing employees to contribute ideas, share their insights and suggest process improvements can help the company progress in a positive direction. Plus, you'll earn bonus points with millennials for valuing their opinions.
Driven by Results
Piggybacking off their desire for professional purpose, millennials understand success through the results. The disconnects between older generations and millennials are often in their perspective on structures and processes. Where baby boomers might value professional dress codes and formal 9-to-5 schedules, millennials are focused on getting the work done. They might show up in jeans at 10 a.m., but they'll still deliver what's expected of them before they leave.
It's also important for managers to understand that even though the majority of millennials are more honest and casual than older employees, they still respond to clear expectations and metrics that define a job well done.
Quite a Curious Bunch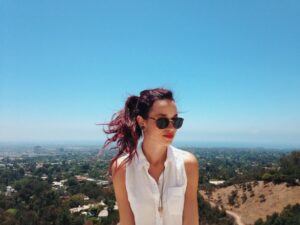 Despite the stereotypes, millennials are willing to put in the hard work to become better employees. They're curious professionals, always eager to develop new skills and take on more responsibilities. As such, they're especially open to career development and mentorship programs. Plus, they aren't afraid to ask questions and challenge the status quo.
Such curiosity also means they're prone to thinking outside the box and coming up with creative solutions to a wide array of challenges. Much like their big-picture thinking, this can benefit companies that are open to new ideas.
Hands in for Collaboration
Have you ever asked candidates if they're team players during an interview? It's a favorite question for recruiters and hiring managers to get a feel for how candidates may interact with the rest of the team. Millennial candidates will almost always say "yes" in response to this question, and their answer will be sincere.
Millennials are the ultimate team players, which stems from growing up in environments that fostered collaboration and awarded them for participation. They also likely engaged in group activities, such as sports and after-school care. The connectivity of social networking further instilled a sense of collaboration in millennial employees. They're used to sharing and generally feel less competitive when working with a group to complete projects. All this is to say that millennials are eager to collaborate with their coworkers.
All you must do is provide millennials with opportunities to work with peers in their departments, as well as across teams, and then sit back and watch them excel. Open-concept offices and meeting spaces are especially attractive to millennials who crave collaboration and transparency in the workplace.
If you want more advice on recruiting and managing millennial employees, we have plenty more to share:

Finding Top-Notch Talent
When you're ready to hire your next best employees (millennials included!), reach out to the recruiters at Profiles to help you find the best talent among the many million candidates eager to develop their careers.