As a marketer, you're already aware of the importance of building credibility and using certain strategies to attract your target audience. However, it can be easy to overlook the importance of marketing yourself to the same degree that you do your company. By earning specific marketing certifications, you can differentiate yourself from other candidates and better build your professional knowledge and reputation as an industry leader and attract creative staffing requests for top positions.
Seek out the following marketing certificates to stay educated and further establish your credentials.
"An AdWords certification can help you better use the service to your company's advantage."
1. AdWords
Who needs it?
Those in online marketing who wish to gain credibility in the world of advertising.
What is it?
​Google AdWords is an effective way of generating traffic to your site based on content that an individual searches for. Marketers decide which keywords should be used to trigger an advertisement. If a user clicks on the ad, he or she is directed to a specific landing page and the company is billed – hence the term "pay per click."
Getting certified in this area helps you better understand how to use the service to your company's advantage and generate a larger number of interested visitors who are more likely to convert. It increases your knowledge of search marketing and advertising best practices.
How does the process work?
To get started, you'll need to create an account on Google Partners and provide information like your email address and company name. By doing so, you'll get access to the certification exams and helpful study guides. From there, you'll be asked to take two tests: the Fundamentals exam, as well as one of the following: Advanced Search, Advanced Display, or Shopping. Choose the area that best applies to your areas of focus.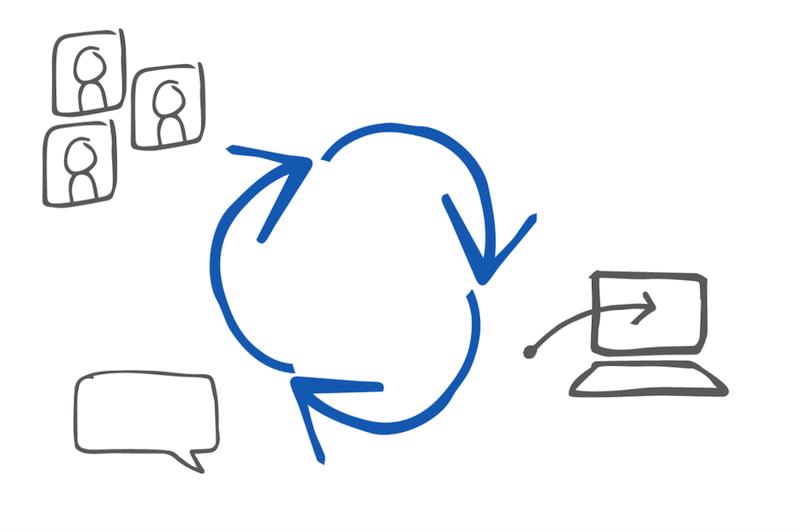 2. Hootsuite
Who needs it?
Social marketers looking for improved management of their company's social media accounts.
What is it?
​Hootsuite is a service that allows better management of social media accounts like Facebook, Twitter, and LinkedIn. With the program, you're able to schedule posts, share accounts with other colleagues, and hone in on all of the analytics surrounding each post. It's extremely valuable for those with a focus on digital marketing who are assigned the task of growing and maintaining an online following for a brand.
How does the process work?
Certification is simple and only requires several steps. First, you're asked to create an account and enroll in a free trial, which will provide you with access to all of the educational materials you'll need. From there, you'll need to go through "Hootsuite University," which involves completing three stages of courseware, followed by a lecture series complete with informative webinars. You'll be tested after each section, and each exam shouldn't take very long to complete.
3. Eloqua
Who needs it?
Marketers interested in furthering their understanding of marketing automation.
What is it?
​Eloqua is marketing automation software that works across different platforms, including email promotions, social media posts, and landing pages to manage all of your campaigns in one spot. Mastering this software helps you cut out repetitive, tedious tasks and gives you more time to hone in what can really drive your business forward.
How does the process work?
Those interested can receive certification in one or more of what Eloqua refers to as the "Five Tenets of Modern Marketing," including targeting, engagement, conversion, marketing technology, and analysis. All courses within the specialization must be completed to receive certification in that area. The prestigious "luminary" title is only eligible to those who complete all five segments as well as the luminary exam, a hands-on practical, and a thought leadership test.
4. Google Analytics
Who needs it?
Digital marketers looking for data to improve their marketing strategy.
What is it?
​Data is essential to all marketers who wish to analyze their current marketing campaigns and get insight into how to improve their strategy moving forward. Google Analytics offers this insight, as well as the ability to drill down into specific, customizable reports. Demographic information, time on a page, and bounce rates can all be gathered with the program. Earning a certification for this service is invaluable to not only marketers interested in search marketing, but also any marketer who wants factual information on the performance of all of their initiatives, from email to social to print.
How does the process work?
The process for Google Analytics certification is similar to the one for Google AdWords, and involves setting up an account on Google Partners. Doing so will give you access to study materials and exams that will further your understanding of the program. From there, you simply take the Google Analytics IQ exam, often referred to as the GAIQ.
5. Professional Certified Marketer
Who needs it?
Marketers across all specializations who want to reinforce how dedicated they are to their field.
What is it?
​The Professional Certified Marketer certificate is offered by the American Marketing Association and measures a professional's understanding of the overall skills necessary for a marketer to have today. It takes a general approach to the field of marketing, so professionals can benefit from the certificate, regardless of their specialty. The exam covers topics like business ethics, marketing strategy, communication, and data evaluation.
How does the process work?
One of the more rigorous certification processes, a professional's PCM certification doesn't end after the exam is completed. Every three years, professionals are required to complete 40 units of continued education. These units can be gathered through coursework, attending conferences and seminars, publishing a research piece, and other activities that further their knowledge. From there, you must continue to re-certify.