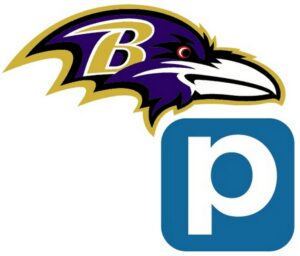 In the spirit of the Baltimore Ravens making it to the Super Bowl, I figure it's only appropriate to brag about the amazing team that makes up the Profiles Baltimore recruiting agency. Individually, we all bring a different skill-set to the table. Put us together and you get an unstoppable force of job-placement success for creative, marketing and IT jobs. We all have different backgrounds and different expertise, but under great leadership we've got a winning team!
I'm not going to pretend I know much about football (although I do have a Ray Rice jersey that has not been washed in 4 weeks because they keep winning), but I do know that there are key attributes that make up a winning team.
Here are a couple of parallels that I can draw upon when comparing the Baltimore Ravens and Baltimore Profiles Team:
Owner
So you've got the owner of the team, Steve Bisciotti, a passionate and driven man who demands his people's best efforts. That's like our own Joe Gambino, the President of Profiles. He's got a strong interest in his team's success, knows what it takes to drive business forward and provides the resources we need to do our job well. (Oh, and they both have a strong tie to IT staffing!)
Coach
You need a coach, a leader that's going to get the most out of their team, no matter what it takes. For the Ravens, that's Coach Harbaugh, for Profiles, that's Stephanie Ranno. The Harbaugh's may be a football family, but Profiles is a recruiting family. Stephanie is a strong leader, holds us accountable to our goals and challenges us on a day-to-day basis. Like Harbaugh, she keeps the peace on the team and continues to push us.
Starting Line-Up
And then there's the starting line-up; the all-star sales team that makes up the Baltimore office:
– Judy Goldman—One of our Senior Account Managers/Recruiters who leads by example, motivates her team and understands what it takes to be successful in this business.
– Darren Bailin – Our very own Torrey Smith. Darren's got a "YES I CAN" attitude and gets the rest of us inspired with his big-play potential into new accounts as the Business Development Manager.
– Malik Mack – Rookie of the year! Malik has been a Recruiter with our team for just a few months, but gels right in as a born natural in the digital space. Graduating from Cornell University, Malik brings a wealth of tech information, giving him the ability to identify hot new talent in the digital and IT market place.
– Meryl Ratzman—And then there's me, an Account Manager. For the love of the Ravens, I bleed purple. Knowing the city inside and out allows me to make the job match all the way down to the heart of it…what most call, "the culture fit". I like to get people jobs and have fun while doing it
No matter what happens at the Super Bowl, we know the Baltimore Ravens are playing with their heart and soul. The same goes for Profiles! To learn more about our dynamic team, check out our "Author Bio" page. CAWWWW!!!!
About Profiles
Profiles is a unique staffing firm specializing in Marketing employment, Creative, and Web & IT jobs. Since 1998, we have served the needs of our Clients and Talent by matching the best candidates with the best companies in the Mid-Atlantic region: Baltimore, MD, Washington, DC, Philadelphia, PA and Richmond, VA.
---

Author Name – Meryl Ratzman
Title – Account Manager
Location – Baltimore, MD
Twitter – @merylratzman
Byline – Meryl has been recruiting for a year with Profiles and has 8+ years in the marketing and creative space. When she's not recruiting and networking with interactive peeps, she's eating gummy candy, listening to new indie rock bands or watching bad reality TV.