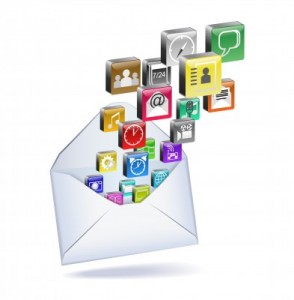 Although digital communication has been prevalent for some time now, it seems like we're still in our infancy when it comes to basic smarts and manners about what is acceptable in an online message.
Failure to think through an IM or email in the workplace could possibly hurt your reputation, offend your co-workers, or even lead to termination in extreme cases. Try to stick with the following basic tips when communicating online at work and you will never have to deal with the aftermath of a regrettable email or IM.
Be Concise
Get all of your thoughts together and make sure your messages (especially emails) are succinct and to-the-point. The recipient of your message has a lot on their plate, and will appreciate if you can quickly get your point across without wasting their time. Try to avoid sending the same person multiple emails in one workday about various issues; rather, construct one or two well thought-out messages so as not to clutter their inbox.
Consider Your Audience
You never know a co-worker's personal beliefs or sensitivity levels to politically incorrect humor, gossip, and/or profanity. Just because you feel your workplace is a slightly relaxed environment when you're chatting with coworkers doesn't make it appropriate to put questionable comments in writing. This includes IM, which can feel like a quick-fire conversation and lead to foot-in-mouth scenarios if you aren't careful!
Anticipate Questions
Although it's important not to drag out your online communication, if you're too vague you will end up having to send a number of follow-up emails to express what's really needed. When constructing a workplace message online, anticipate any questions your recipient may have and address those in your original message. You will find that what you need accomplished will be done much sooner and you won't have to keep going back and forth to explain yourself—a win/win for both parties!
Remember Professionalism
An email is not a text to your friend. Check your grammar. Run spell check. Write complete sentences. If you'd like to share an inspirational quote or a personal family photo, attach it to your personal email signature and not your work email signature.
About Profiles:
Profiles is a unique staffing firm specializing in marketing, creative, and interactive jobs. Since 1998, we have served the needs of our Clients and Talent by matching the best candidates with the best companies in the Mid-Atlantic region.
---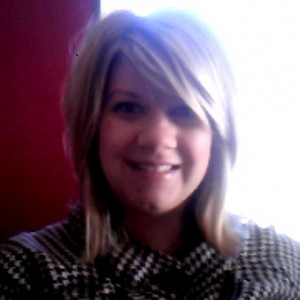 Author Name – Janna Haley
Title – Account Manager
Location – Richmond, VA
Twitter – @ProfilesJanna
Byline – Janna has four years of recruiting experience with Profiles and loves working within the ever-evolving niche of Marketing and Advertising. When she isn't seeking out the latest and greatest in the field, she enjoys experimenting at the piano, cuddling with her crazy dog, and tasting new food and wine.
Copyright (c) 123RF Stock Photos