Just the other day, I was in the middle of finishing up a long client email and ensuring that all the week's timecards were ready for processing, when I received a phone call. Immediately, the candidate on the other end began to speak.
"Yeah…umm…I saw a job that you have. I was wondering if it was still available."
My first thought was does this really still happen?
I asked the candidate for the job number (which they didn't know) so then I asked if they had replied to the job online, as I assumed that was where they saw it (they hadn't). I asked if they were in our database, or if they'd sent me their resume (again, nothing).
After asking them to please send me their resume and awkwardly spelling out my email address twice, we finished a fairly non-productive phone call. This is why I love the web.
If you're back to job-seeking and haven't had to look for anything in some time, the world has changed! Years ago, calling a hiring manager and inquiring about openings might have been an acceptable way to go about a job search. Some might have considered it a great way to set yourself apart from the more passive seekers.
Today, my best candidates for the job (that find me) are almost always the ones that have the closest-matching experience and skill set to the description that send me their resume and/or portfolio via Twitter, LinkedIn, or job boards and wait for a response.
Persistence isn't a bad thing, but needs to be channeled in a different way, as e-recruitment dominates the marketplace today.
Consider sending a follow-up email if your first effort didn't yield a call back, or introduce yourself to the listed contact through LinkedIn with a friendly, personalized message. If this job isn't right for you, perhaps they will have something new in two months that is!
And I can attest to the fact that if you played it right the first time, they will let you know when that job opens up. Being mindful of others' time and following given direction is just as important as being determined when you're on the market, so get that resume attachment polished and hit the job boards. Someone will get back to you when there's a match.
Happy hunting!
---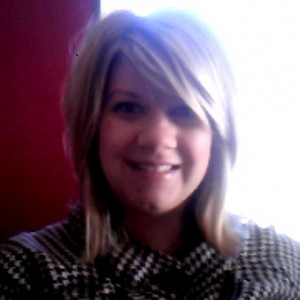 Author Name – Janna Haley
Title – Account Manager
Location – Richmond, VA
Twitter – @ProfilesJanna
Byline – Janna has four years of recruiting experience with Profiles and loves working within the ever-evolving niche of Marketing and Advertising. When she isn't seeking out the latest and greatest in the field, she enjoys experimenting at the piano, cuddling with her crazy dog, and tasting new food and wine.