FOR IMMEDIATE RELEASE
Profiles Placement Services, LLC
(410) 244-6400
pmarranoni@careerprofiles.com
www.careerprofiles.com
Profiles Names Colin Brune as Vice President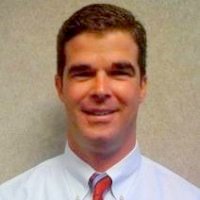 Baltimore, MD, February 22, 2013- Colin Brune has been named the Vice President of Profiles, officially known as Profiles Placement Services, LLC. The addition of Colin marks significant expansion for Profiles. Colin will guide the entire Sales and Account Management team, allowing the organization to expand both its client base as well as its internal team. By doing this, Profiles will continue to grow its contract workforce in creative, marketing and information technology professionals.
"I'm very excited to be joining the team," Colin said. "My mantra has always been to provide clients with the best people, the best service, and the easiest experience, and that's the kind of team I'll be leading at Profiles."
Born and raised in Baltimore, MD, Colin's professional success spans over 17 years of industry experience in staffing. His repertoire includes an emphasis on new customer acquisition, building strong internal teams and a focus on the fundamentals: hard work, a positive attitude, and high standards.
"We pride ourselves on being customer-oriented, and provide solutions as a partner—not simply a vendor," Colin said. "We have a rich history and background to offer our clients, and can customize our offerings to meet their needs, which is especially important as they navigate the new direction and strategy in their digital teams."
Since 1998, Profiles has been servicing Fortune 500 companies in the Mid-Atlantic, helping the most discerning and prestigious organizations find recruitment and employment solutions for short and long-term situations in the creative and marketing fields. However, with the growing convergence of digital and IT influence in marketing roles, Profiles has adapted to best meet their clients' needs.
"With the emergence of mobile and interactive, there's a strong convergence between traditional marketing and IT," Colin said. "Profiles is equipped to understand the evolving needs of the marketplace, and we work with you in the cross-section, where the two disciplines converge."
To network with Colin, please contact:
About Profiles
Since 1998, Profiles has been finding and placing sharp, creative individuals in professional environments where they succeed and flourish. We concentrate exclusively on Online Marketing, Design, Copywriting, Communications, Web & IT employment.
Profiles offers competitive salary, 401(k) plan, weekly paychecks, bonus pay, health, vision and dental benefits. Profiles also provides online software and soft skill training, for free, to those consultants placed with our clients. Boost the knowledge of your team through thousands of software training tutorials, from beginner to expert level.
For more information, please visit www.careerprofiles.com.
# # #