I recently attended, RecruitBaltimore, a local recruitment event. There, close to 200 Staffing and Recruitment professionals came together to share industry best practices, connect with colleagues, and spend some time perfecting their craft. One of the session presenters, Matthew Gilbert, National Creative Director at Bayard Advertising, spoke of "aligning your corporate and recruitment brand to tell your organization's authentic story."  This presentation, coupled with recent conversations with our own talent and clients, got me thinking about authenticity, especially as how it relates to the hiring process.
In a world of constant noise, the people who can authentically represent who they are, connect with another human being, and affect a change will win; whether it be the brand, the company or the talent. Win the customer, win the talent, and win the job.
Authenticity in brand is a concept that has more or less been embraced by many companies, large and small. However, there still remains a great disconnect between authenticity in customer brand and authenticity in hiring.
Here are a couple of areas that I think every talent, client, and recruitment agency should consider when striving for authenticity:
 Job Postings / "Career" website:
Just think for a moment about your company's "Career" section of your website. Does this experience mirror or connect with your customer brand?
Do your job descriptions reflect not only the work and skills needed but also the culture of your organization?
Communicating in a specific, straight-forward, and authentic way what you offer and what you need from a candidate, will lead to more qualified candidates and greater retention. Obviously this is easier in theory than in practice. Developing a recruitment and talent acquisition strategy requires more marketers/communications professionals at the table in addition to technology, HR, legal, and compliance.
Finally, are your potential new employees able to engage with your company from any device or platform? If not, get on the responsive or adaptive design bandwagon! According to the Pew Internet, the number of adults accessing the internet via their cell phone or tablet is increasing exponentially every month. http://pewinternet.org/Commentary/2012/February/Pew-Internet-Mobile.aspx
Resume / LinkedIn Profile:
The layout and content of your resume and LinkedIn profile should reflect succinctly and specifically your role, responsibilities, and outcomes of your work. Your LinkedIn profile allows more of your authentic self to show through, so get in the same mindset when reviewing your resume and applying for jobs. Show what excites you, inspires you, and motivates you in your professional life; not only the type of work you can do.
In my opinion, this is the area for greatest improvement and opportunity. We have hundreds of interviews that occur in-house with talent and with our clients. Being able to have the interviewer(s) and interviewee directly communicate their needs is the best way to identify a match. Barring any illegal or unethical questions, the more that a client and candidate can ask questions and answer truthfully about their opportunity and their work respectively, the better the final outcome.
So for the Client:
Ask the failure questions and offer a personal story of your own to show how you and your team deal with difficulties. Strive to engage your potential new hire in "real conversation." The interview process shouldn't be set up like a complex guessing game. It should be an opportunity to see if that person's background and work style fit with your work opportunity and culture.
And for the candidate:
Answer the "failures questions" with as specific failure and what you learned from this experience. We all have failed at some time in our professional lives. Question and answer throughout your interview with specific, outcome-based communications. I offer the same advice by truly engaging in conversation vs. playing the guessing game with "fluffy" canned answers.
For All: Be specific, be authentic, and be present.
---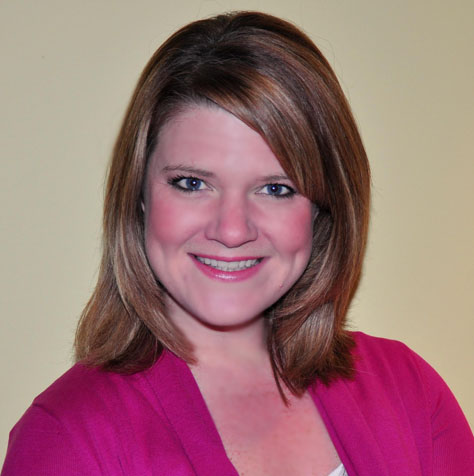 Author Name – Stephanie Ranno
Title – Branch Manager
Location – Baltimore, MD
Twitter – @stephranno
Byline – Stephanie has spent the last 7 years in the creative recruiting and staffing industry, building relationships with amazing talent and innovative corporations. At the core she is a renaissance gal, who thrives with too many things on her plate. Hence: student of emerging media trends, manager of an outstanding recruitment team, local actress on the stages of Baltimore, certified group fitness instructor, and wife and mother