We are coming to the end of the year and as we all do, we look back. Did I reach my goals? Am I happy with what I achieved? Did I make an impact? What did I learn?
Looking back at a year of work can do wonders in setting goals and aspirations for the next year and onwards.  It is a way of narrowing your focus and improving your decision making when it comes to career choices. Here are a few items to focus on when you are reviewing the past year.
First, go back to the goals that you had set at the beginning of the year. Start with the goals where you were successful in either meeting or exceeding. Look at them carefully and identify why you were successful in meeting those goals. What did you learn during the process? Will you be able to replicate that success next year? Will you be able to teach others how to follow the methodologies, skills or process you employed in reaching your goals? Most importantly, did you actually enjoy reaching that pinnacle of success?
Now take a look at the goals and or metrics you did not hit. This is a tougher review and it is always harder to assess failures than successes, but let's not be too hasty. Falling short of your goals does not always signify failure or poor performance. Consider it a failure if you do not take the time to assess these areas of weakness and take efforts to improve for the future. Really take a look at each missed goal and break it down in stages. Look at the process, resources and impact you made in each area. What can you take away from the experience and how can you improve your performance? A goal may have been too aggressive and a careful assessment will determine a more realistic one for next year. You will also have a better understanding of the kinds of resources you will need in order to be successful. As far as process goes, it may be an opportunity to learn from others on how they approached reaching their goals so that you may improve on yours.
A good measure of success is your ability to impart the knowledge you have gained with others in the organization. If you are setting a career path to management, the ability to teach others how to follow a successful process is important. Simply put, "Can others do what you do the way you do?" Can your methods be replicated to hit even higher goals? If you are recognized for your successes let your management know that you would be open to sharing your methods with others in the organization.
After reviewing your year of work, now you will be ready to set goals for next year. Be mindful of not only your successes but also the challenges you had experienced over the past year. Set goals which will stretch you but not overwhelm. Don't try to be a hero. You want to end your year feeling excited about what is to come. Looking back to learn is a great way to move forward and perform.
---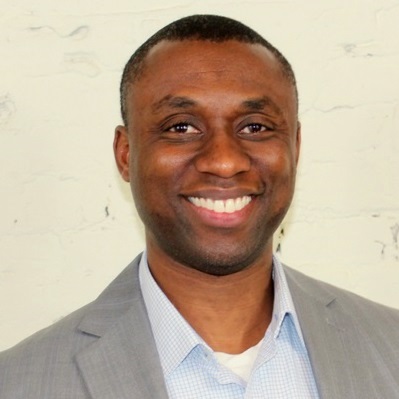 Author Name – Henry Addo
Title – Resource Manager
Location – Washington, DC
Twitter – @Henry_Addo
Byline – Henry Addo is a career consultant and account manager presently with Profiles in Washington, DC. With over 16 years experience in the Technology, Creative, Marketing, Communications and Entertainment industries, he has proven success in matching talent with opportunities that align with their interests, skills and long term career objectives. As a Resource Manager, he is always looking for innovative ways to improve the communication and process of matching the best talent with top organizations.