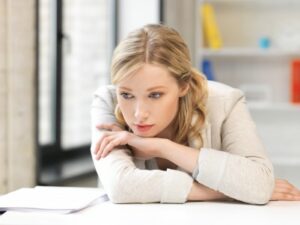 It's happened to countless strong contenders in the workplace today. A job description for a graphic design, IT or marketing job seems to be written just for you. Soon enough, the recruiter gets your resume, sets up an interview, and you know that nothing short of missing the interview could keep you from landing the gig.
But when the decision comes through, you're passed on and another candidate is chosen. Sometimes these things are beyond our control, but based on manager feedback after interviews over the last few years, we've seen a trend in some of these cases.
Below are the top 5 avoidable reasons we've heard from our Clients, after an ace-in-the-hole candidate didn't end up sealing the deal:
"Overconfidence"
It's true that you have to sell yourself. But managers shy away from divas. Try not to sell so hard that you come off like someone that cannot take criticism and direction.
"Inability to get to the point"
Being concise is an important skill. Managers don't have all the time in the world, and they need to know you can communicate your message in a clear and quick fashion. This helps when you deal with their clients! Long-winded statements and dragging things out to avoid awkward silences usually gets you into trouble.
"Lack of energy and enthusiasm"
I had a strong contender with a reserved personality interview for a role once, and although they could accomplish everything required in the role, another candidate got the job because they voiced their interest and used more inflection; it can be as simple as that.
"Negative statements about previous employers or assignments"
You've probably heard this one before. If you left a company and have a sour taste in your mouth about what went down, figure out how to discuss it quickly, honestly, and without bad-mouthing.
Role-play before your interview with a neutral party or a recruiter and get your verbiage down. Do not disparage a former manager, but feel free to share that your style didn't mesh well with their management style. Lots can be said without spelling it all out.
"Unprepared about Company News and Brand"
Be sure to research everything you can about the agency or company you're interviewing with, and have a thorough understanding (even opinion) of their brand and marketing approach. You don't want to get caught off guard when they bring up an upcoming acquisition or a recently launched campaign and want to discuss it with you.
Keep these pointers top of mind and you might get that next great role. Happy hunting!
About Profiles
Profiles is a unique staffing firm specializing in Marketing employment, Creative, and Web & IT jobs. Since 1998, we have served the needs of our Clients and Talent by matching the best candidates with the best companies in the Mid-Atlantic region: Baltimore, MD, Washington, DC, Philadelphia, PA and Richmond, VA.
---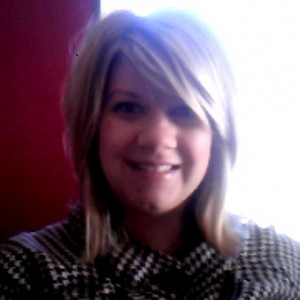 Author Name – Janna Haley
Title – Account Manager
Location – Richmond, VA
Twitter – @ProfilesJanna
Byline – Janna has four years of recruiting experience with Profiles and loves working within the ever-evolving niche of Marketing and Advertising. When she isn't seeking out the latest and greatest in the field, she enjoys experimenting at the piano, cuddling with her crazy dog, and tasting new food and wine.