Profiles is happy to welcome Greg Detter as Chief Operating Officer. As COO, Greg heads up business development, recruitment as well as all operations. Here, we ask Greg a couple of questions to get to know a little more about him.
Getting to Know Greg Detter
What previous experience do you bring to Profiles?
G: I've spent nearly 16 years in creative staffing. My first eight years in the business were at Robert Half/The Creative Group where I was an account manager, then a division director, branch manager, vice president, and national strategic account director. Following that, I spent six years at Creative Circle, starting as a regional director and ultimately becoming an SVP. I've also been an EVP at 24 Seven in New York.
Finish the sentence: "I joined Profiles because…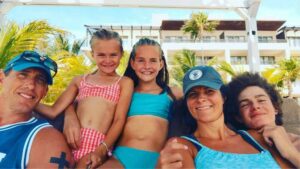 G: The people. I've learned over the years that companies don't drive job satisfaction; the people do. During the interview process, I felt strongly that Profiles was the type of organization where I could be surrounded by great, like-minded people who want to partner with me in growing a great business.
What is your favorite part of the recruiting industry?
G: Not to sound redundant, but it's the people. The clients and the talent, to start, are incredible. So much talent, so many great people who have become life long friends all because I found them a job many years ago or helped them to identify talent. But beyond that, it's the people internally. Helping a business development manager or account manager take the next step in their career, or helping a burgeoning leader improve will always be a great source of happiness and fulfillment for me.
What are you contributing strengths?
G: Well, I'm tall so I can reach stuff on the top shelf, and I'm really good at movie trivia in case that ever comes up. Beyond that, I believe understanding people and what they want to get out of their career or staffing partner is a strength. I make way more mistakes than I can count, but being able to genuinely listen to people and then help them accomplish their goals is a strength of mine.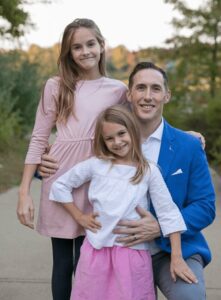 Fun facts about you. Go!
G: Originally from Colorado, I'm a die-hard fan of all the Denver sports teams and on most evenings, I can be found watching one of their games with my son. I'm in seven fantasy football leagues, four fantasy baseball, and also do hockey and basketball leagues as well. I'm also a writer who has written one novel and am currently in the midst of writing my second book as we speak. Corn is my favorite food, I love candy very much, and while I don't mind it at all, I've never once physically put pepper on my food. So that's a thing.
We are so excited to welcome Greg to the team! Click here to connect with Greg on LinkedIn.