One of the greatest challenges of copywriting jobs is coming up with new, relevant content that an audience will appreciate. Sometimes, even after setting up alerts and covering all of the latest news, there's simply not enough content. However, there is another strategy to add to the mix that you may currently be overlooking: historical optimization. With just a few tweaks, you're able to make previous articles new again.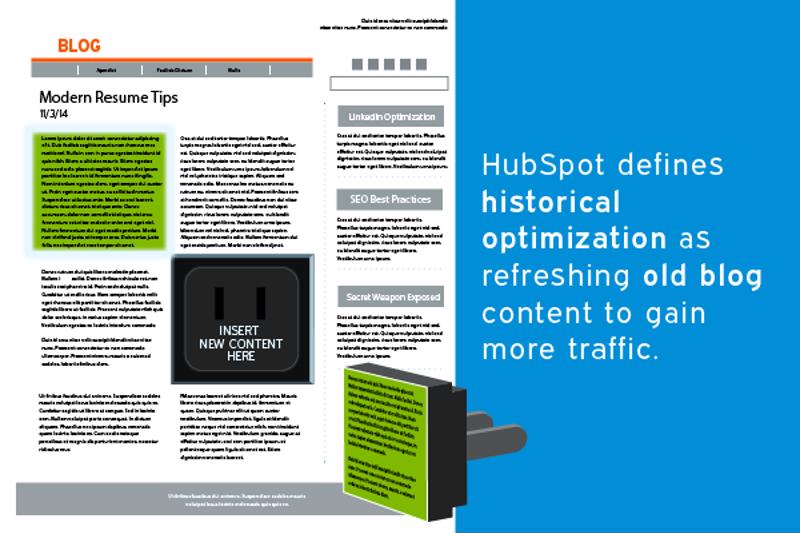 Defining the term
HubSpot defines historical optimization as refreshing old blog content to gain more traffic. It involves looking to previous posts and editing them to include more relevant information. Since doing so, HubSpot has noticed an increase in the number of monthly organic search views by an average of 106 percent. With one example in particular, they were able to tweak the language of a high-performing article and increase the conversion rate of that post by 240 percent.
How did they do it? They performed a great deal of data analysis. By looking to their overall top performing articles, whether the posts were from two weeks ago or two years ago, they were able to hone in on which piece was best to focus their efforts. They started on one that was already more successful than others. From there, they analyzed which search terms were used to bring users to the article. Those phrases were then turned into calls to action and placed throughout the old post.
"Now is the time to refresh old blog posts."
How to effectively refresh content
The idea of repurposing old blog content is nothing new. If you are considering working this strategy into your content marketing, the time to do so is now. ProBlogger explained that Google's mobile-friendly update, also referred to as "MOBILEGEDDON," gives content marketers a chance to revisit old posts. While you're refreshing each of your web pages for mobile optimization, you can also update the content accordingly for even better return on your efforts.
One of HubSpot's refresh strategies included tweaking calls to action to coincide with popular search terms, but that is not all you can do to increase engagement. After all, your content might not necessarily w