Placing an unqualified candidate may be much more significant than expected. According to a new CareerBuilder survey on the cost of a bad hire, 69 percent of employers reported that bad hires lowered their company's productivity, affected worker morale and even resulted in legal issues. Forty-one percent of companies estimate that a bad hire costs more than $25,000, and one in four said it costs more than $50,000.
How can you avoid these costs? By placing the most qualified talent. If you manage your open search like you would a project or campaign, and commit to taking the time at the outset of your search to develop a complete and well-thought out job description, you will attract the best candidates more efficiently.
I can honestly say that I have never received a job description from a client that did not need editing, consolidation, or clarification. For me, the exercise of writing or revising a job description is like writing a mini term paper, a process that for many was a dreaded academic experience, but for me was like a treasure hunt to find the key insights.
1) Job Description Basics:
• Start with Position Title, a 1-2 sentence description of the position's scope, and what your organization / opportunity can uniquely offer the candidate (the key here is to be true to corporate culture, but entice the passive candidate to read further).
• Define the Key Responsibilities for the position in actionable and specific terms – Just like you are looking at resumes for specific examples of successful projects with measureable outcomes, candidates are looking at your job description for definitive information on the campaigns and deliverables required of this position.
• Set the Key Responsibilities in descending order from most critical or most time consuming to least.
• Do not mix in Key Requirements in your Key Responsibilities section.
• Define Key Requirements, including: degree requirements, corresponding years of experience, technical skills, specific technology requirements, and attributes of a successful candidate (also in descending order of most critical to least).
• Define your actual budget, and do not set a range from $50K – $100K "based on experience." If you find you have a broad range, you probably have multiple positions rolled into one, or you have not clearly defined the role this person will play in your organization.
• Watch Acronyms, Internal Lingo, or Cliché phrases – Your departmental structures and naming conventions are going to be unique to your organization and using them in the job description is confusing to external candidates.
• Review for Duplication – Inevitably, you and your colleagues will come up with 3 great ways to essentially describe the same thing, and it is important to look for these similar descriptions and combine into one.
2) Have a defined "Job Search" Lead
Depending on the level of position, you will have multiple colleagues and departments participating in the search process, so it is all the more critical that there is a set lead on the search. Eliciting the buy-in and participation of key colleagues is important to ensuring a successful addition to the overall organization, but having a 6-round interview process with a 10-person panel session and an all-or-nothing consensus vote will only lead to frustration and a search open for 9 months or longer. Make sure there is a defined "final decision maker" outlined from the outset of the search.
3) Outline your top 3 – 5 "Must haves" and "Nice to haves"
"Bachelor's degree Required, Masters Degree preferred." But if you really, truly are not going to give a second glance to the candidate who doesn't have a Masters make it a "Must Have." Know what is absolutely necessary for a successful candidate in the position, and be ok with dropping some of your "Nice to Have" requirements.
4) Be realistic on hourly rate or budgeted compensation package
Whether you are working with an agency partner, or conducting the search solely using internal resources, make sure you are in line with the marketplace and have an understanding of the competitive hourly rate or desired salary of your ideal candidate, as well as their true "walk-away" number. Be honest with yourself and your candidate about the base salary, bonus potential, and comprehensive benefits plan you offer, and recognize there may be different drivers depending on where the candidate is in their career.
If you treat the candidate search process like a project, dedicating time and focused efforts at the outset of the search, realistically setting the parameters and budget for the position, and managing the expectations of colleagues and leadership, you will attract more qualified candidates.
---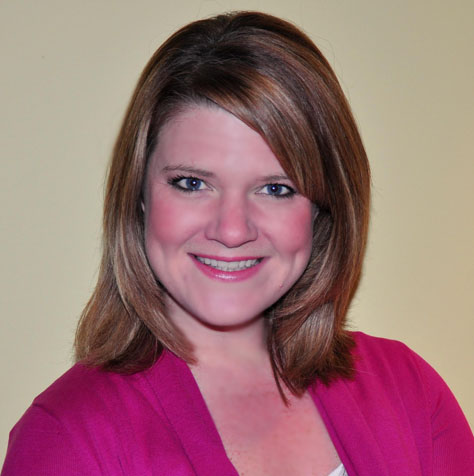 Author Name – Stephanie Ranno
Title – Branch Manager
Location – Baltimore, MD
Twitter – @stephranno
Byline – Stephanie has spent the last 7 years in the creative recruiting and staffing industry, building relationships with amazing talent and innovative corporations. At the core she is a renaissance gal, who thrives with too many things on her plate. Hence: student of emerging media trends, manager of an outstanding recruitment team, local actress on the stages of Baltimore, certified group fitness instructor, and wife and mother (though last, certainly not least in importance)