With so many vendors to choose from, finding the right software for your HR team can seem like a daunting task. However, by doing a simple HR software comparison you can find the one that will be the best fit for your business. From cloud options to reporting, once you know what you need, you can narrow down the many options.
Web based vs. On-Premise
With technology moving at lightning speed, the first question you need to ask is whether you should go with traditional, on-premise software, or try a web-based program. While both options are valuable for each and every business, yours may benefit from the marginal differences.
Web based: This option may not only be cheaper and easier to install, but can allow you to be mobile. Whether you're on vacation or down the road you can always access the program so long as you have internet access. Easier to maintain, this is the option for a small business that needs a cheap and effective HR program.
On-premise: Many small businesses are worried about taking to the cloud for business software due to security concerns. With an increase in computer hacking and lost information, it's an important aspect to take into consideration. However, on-premise software may take longer to install and cap the amount of users who can have access.
Resource Management vs. Work-Force Management
The most important aspect of any HR software is the management tools it has. With dozens or more employees, hiring processes, payroll and much more it can get overwhelming. Software can not only take a lot of work off the human resources department, but make the job more efficient and seamless.
Often times programs will come with both of these productivity enhancing features built in, but it's important to know which one you need in the event that that isn't the case.
Resource management: Managing benefits and payroll is the hardest job for many small business owners. With little knowledge on the subject, it's even dangerous to take on this role yourself. Having the tool built into your software will be integral to staying compliant.
Work-force management: This resource differs from the former in that it deals more with in-house employee tasks such as scheduling, performance, time and attendance and more. For an over-worked HR department, this will be a saving-grace.
HR Database vs. Reporting
The information that your HR program stores is very valuable to your business. Reporting is a great way to assess your business, employees and changes that need to be made. Both variations will be critical when being audited and hiring, firing or reviewing employees.
HR database: This is where you can find general reports on payroll, employee attendance and productivity. This information is important for department heads when giving employees a raise or annual reviews.
Reporting: While the HR database allows you to pull basic reports, the reporting feature of any program will be a bit more in depth. Here you can get information on turnover rates, employee ROI, and most importantly, compliance reporting.
HR software can be an important component to your growing business. Not only does it provide you with basic employee information, but important reports and management opportunities. Choose the features that are the most important to your business and find the right program for you.
---
About the Author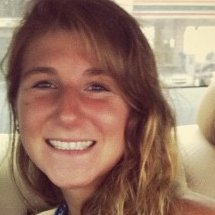 Author Name – Jessica Sanders
Title – Guest Blogger
Location – San Diego, California
Byline – Jessica Sanders is an avid small business writer touching on topics that range from social media to office phones and copiers. She is a professional blogger and web content writer for ResourceNation.com.
---
About Profiles
Profiles is a unique staffing firm specializing in Marketing employment, Creative, and Web & IT jobs. Since 1998, we have served the needs of our Clients and Talent by matching the best candidates with the best companies in the Mid-Atlantic region.