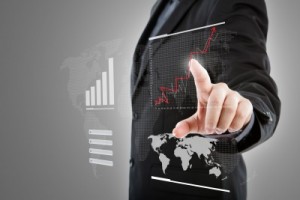 Over the years, Search Agency Fee Agreements have gotten increasingly complicated as the Legal and Financial Departments have weighed in with their two cents, adding a multitude of insurance, co-employment, confidentiality, arbitration and audit clauses (to name a few). While legally necessary, from the standpoint of recruiting quality candidates, these additions have no bearing on creating an Agreement that gives your company the best leverage to the best talent, and therefore will not be the focus of this blog.
In general, there are four key parts to a Search Agreement that have a direct effect on whether or not you as a client will see the best candidates first: The Direct Hire Fee, The Contract-to-Hire Conversion Fee Reduction Time Line, The Guarantee Period, and How Long a Presented Candidate is "owned" (fee due to the search agency) by the Recruitment Firm. I will be exploring each of these factors separately in future posts, beginning today with the Direct Hire Fee.
The Direct Hire Fee
The Direct Hire Fee is the fee due to the search agency when a candidate is hired as an employee of the client company. It is also used as the starting point for freelance-to-hire conversions (but more on that later). Industry standard calculates this fee directly from the base salary accepted by the candidate and ranges on average between 20-30%. For example, a candidate hired at 100K at a 25% fee would produce and invoice of 25K.
Naturally, the client company wants to be on the lower end of the spectrum, while the contingency firm wants to be on the higher end of that spectrum. This attitude is actually short-sighted on both parts as it ignores the ultimate goal, which is to hire the best candidates in the shortest amount of time.
In reality, when considering what fee makes sense for your organization, you must consider the types of candidate skill sets you hire the most or struggle with the most, what volume of hires does your firm make in these areas annually, your geographic markets supply and demand of candidates, the reputation on the street of your organization and the current economic climate.
The Percentage
Most contingency firm recruiters are paid only if the candidates they present are hired by the client and a portion of that pay is commission-based. Thus, if a recruiter has two jobs for exactly the same position from two different companies, they are going to present the best candidates to the higher paying client first. Only the candidates the higher paying client passes on will then move down the ladder to be presented to the lower paying client.
In addition, clients who are willing to pay higher fees have their orders worked before lower paying clients, regardless of positions being searched. This is the nature of any business. The exception to this is volume; if your organization can guarantee X number of needs annually then you have leverage to lower the percentage (this is often done on a sliding scale, where the first X placements are 28%, the next X placements are 25%, the next X placements are 20% etc.).
Types of Hires
It is significantly easier to recruit qualified administrative candidates in today's market compared to mobile application developers (if I could birth mobile application developers I'd be a rich lady. In fact, if you know of any please send them my way). This is the age old principal of supply and demand in action. So, if you are hiring administrative assistants 20% (maybe even less for volume/ multiple hires) it makes sense, but if you need mobile developers 30% (or even 35%) is what it very well may take.
The same rationale holds if your organization is in a challenging geographic area where candidates need to be recruited (and relocated) from out of your market area. There is much more involved in the recruitment process for relocation searches. The talent pool is usually more limited to those without school age children, and more people (family, friends etc.) are involved in the decision process and have veto power. Ditto for economic climates like recessions, where talent is in overabundance and jobs are not.
Client Reputation
This is one of the biggest and most overlooked factors affecting searches. Recruiters know where candidates consistently want to work. They want to work with dynamic organizations, with positive cultures, great benefits and strong brand reputations. In fact, some candidates will move laterally to get into highly admired companies.
For recruiters, representing these kinds of companies makes it easier to engage candidates to consider making a move. Great reputation and positive word of mouth give companies the leverage to push for lower fees. Sweat shops and micromanaged environments—not so much. I even know of some firms that won't work for organizations with bad reputations because they do not want to place good talent in "bad" places. In fact, if your company has that kind of PR on the street, you should know that most recruiters would prefer to recruit out of your organization.
Summary
In summary, if you are an organization that hires a large volume of employees, in skill set areas that are in decent supply, in an attractive geographical market, in a "normal" economy and your company has a great reputation on the street, then 20% will get you great candidates quickly . Conversely, if you are deficient in any of those areas, you will need to pay more to ensure your searches get the attention and focus they need. There is always competition for great people—structure your contingent agency fees accordingly.
Next Time: The Contract-to-Hire Fee Conversion Scale
---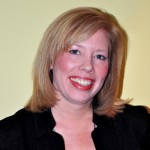 Author Name – Marie Gordon
Title – Business Development Consultant
Location – Washington, DC
Twitter – @MeetMarie
Byline – Marie has spent the past 15 years in the recruitment industry for creative, digital and communication professionals. She is passionate about branding, innovative marketing and watching the disruption of the status quo.