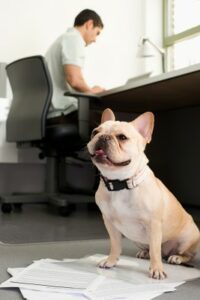 Relative to the type of person that you are, telecommuting can provide a new and positive type of working environment, or can be a difficult transition from the typical working environment. Either way, it is imperative that each employee understand the pros and cons of telecommuting to determine your ability to be productive under such circumstances.
It is no surprise that the commute to work can add an enormous amount of stress to your life even before your work day begins. This type of stress can hinder your productivity at work as precious energy is exerted towards a timely commute. Telecommuting can rid the time and energy you spend on traveling to work completely, allowing you to either get extra time to rest, or begin your day at work earlier. Other benefits of telecommuting revolve around having a more flexible schedule which may be necessary for you depending on your own personal situation, such as supporting and providing for a family. Telecommuting is therefore beneficial in providing a more balanced work and personal life since you are not restrained to a particular place, providing you with more comfort to work in the manner that best suites you.
Although telecommuting seems to have many benefits, for some, it can provide a less comfortable environment. The lack of structure and direct communication with colleagues can be isolating. Telecommuting can make it much more difficult to collaborate with team members or discuss particular issues with managers or executives. This can make one feel less a part of the team and may contribute to their lack of enthusiasm for team projects and assignments.
Telecommuting can therefore be either a positive or negative addition to ones working environment. The key is to identify which position you are most likely to be most productive in relative to the importance of particular working environment traits. Check listing the most important aspects of your working environment may help you identify whether or not telecommuting is beneficial to you.
About Profiles:
Profiles is a unique staffing firm specializing in online/marketing, creative, and web/interactive jobs. Since 1998, we have served the needs of our Clients and Talent by matching the best candidates with the best companies in the Mid-Atlantic region.
---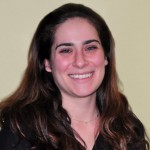 Author Name – Maria Xidous
Title – Account Manager
Location – Philadelphia, PA
Twitter – @Maria_Xidous
Byline – Maria is a recruiter with over five years of experience. She is passionate about finding and helping great talent. Her favorite quote: "A recruiter is someone who finds people who are happy with their jobs, shows them why they are unhappy, and then makes them happy again" (Anonymous).
Copyright (c) 123RF Stock Photos