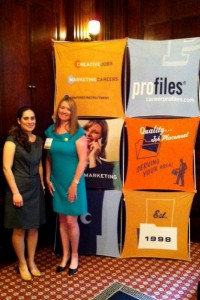 Profiles had the honor of sponsoring the Philadelphia American Marketing Association (PAMA) event presenting the "Changes and Challenges Facing Today's Chief Marketing Officer" on May 17. It was an interactive CMO panel discussion with Blair Christie from Cisco and Christa Carone from Xerox. It was moderated by Elliot Schreiber, PHD, Clinical Professor of Marketing and Executive Director, Center for Corporate Reputation Management, Drexel University.
Here is an overview of the discussion, insights and forecast of industry trends:
What changes have occurred over the last two years that have impacted your role as CMO?
Blair from Cisco felt that there is a lot optimism surrounding her role as well as marketing as a whole for two reasons. First, there are more vehicles to access customers and data more than ever. This elevates the CMO's ability to drive the science of measurement or ROI, thus elongating the average tenure at this level.
Christa from Xerox stated, as a 100 year company, the biggest challenge has often been overcoming the Xerox preconception, as the company has shifted from being just a printing company into becoming the largest outsourcing company in the world. Both panelists stated that the human network, via LinkedIn and other social networks, has been a game-changer in their marketing strategies, particularly when expanding into new countries.
How much time is spent on internal versus external communications?
While there was no clear breakdown of time and spend between the two, it was clear both organizations had built strong employee communications programs. Whereas Public Relations and Media departments had been the voice the company in years past, a new spokesperson could be anyone within their respective organizations.
Everyone is empowered and encouraged have be the voice within pre-established guidelines. The expectation being that employees have both personal and business accounts; it's all blended, and so, done the right way it is all the more authentic. "Brand Ambassadors" or "Social Media Natives" are trained in how they can build value for their brand through brown bag lunches, combined with reviewing a best practice guidelines coupled with a code of conduct.
Most employees ask their employer: "How can I help?" The answer is asking the employee to build that brand through social engagement, once the organization understands what their unique rick tolerance is in comparison to the opportunities.
Where are you going to put your marketing budget dollars?
Christa and Blair said the challenge in budgeting is two-fold. First, there are so many channels to consider. Second, it is important to align meaningful "Thought Leadership 2.0" to "Social Media 2.0" so that you avoid the one-size-fits-all snafu.
At the time of this event, Elliot had mentioned that GM had just pulled their Facebook budget of $10 million. Thus emphasizing that striking the balance of digital and traditional was imperative. Both panelists valued the usage of data when outlining budget, but not to the extent that you're no longer following your gut instinct. For example, Xerox allocates 5% of their annual budget to experimentation.
Overall, the event was highly engaging and informative. While we look forward to the next PAMA event, take these insights into consideration when implementing your own marketing strategy.
About Profiles:
Profiles is a unique staffing firm specializing in online marketing, creative, and interactive jobs. Since 1998, we have served the needs of our Clients and Talent by matching the best candidates with the best companies in the Mid-Atlantic region.
---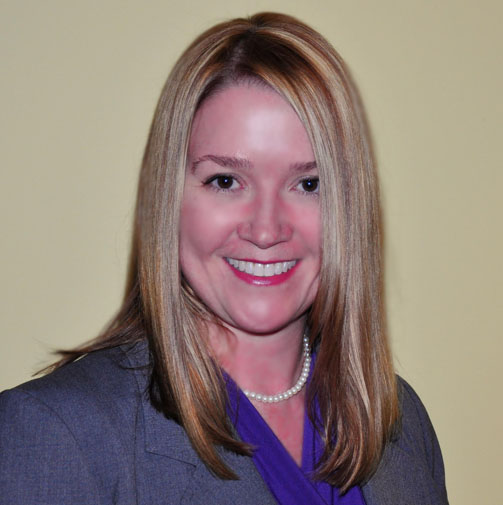 Author Name – Laurie Allen
Title – Branch Manager
Location – Philadelphia, PA
Twitter – @lwallen
Byline – Laurie has over 15 years of staffing experience and has worn many hats including that of an in-house and agency recruiter, account director and direct hire regional manager. In her current role of Branch Manager for Profiles, she has the pleasure of aligning the industries best marketing, creative and interactive talent to the regions premier companies.