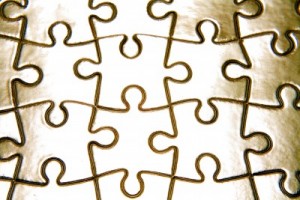 In my 13 years of staffing experience in Communications and Marketing I've seen the pendulum swing from a job-driven market to a candidate-driven market. Candidates today are driving the market, receiving multiple offers and weighing their decisions carefully. However, the offer is not their only deciding factor: Culture fit tops salary in the decision.
Are you using your organization's culture and retention strategy to help recruit that top-notch talent candidate to your organization and close an offer? Consider the following:
Organizational Culture
Organizational Culture is defined as "the collective behavior of humans that are part of an organization… formed by the organization values, visions, norms, working language, systems, symbols, beliefs and habits."° It is the pattern of such collective behaviors and assumptions that are taught to new organizational members as a way of perceiving, and even thinking and feeling when they start a new job.
Organizational culture affects the way people and groups interact with each other, with clients, and with stakeholders. The workplace is where people spend the majority of their day – make sure that it is a happy, productive environment!
Employee Retention
Employee Retention refers simply to the ability of any organization to retain its employees. It is normally represented by a simple statistic (for example, a retention rate of 80% indicates that an organization kept 80% of its employees in a given period).
However, many consider Employee Retention as "the efforts by which employers attempt to retain employees in their workforce. In this sense, retention becomes the strategies rather than the outcome."° Are you taking steps within the organization to prove that you value your employees, and seek to earn their trust and loyalty? If you are able to prove this to a candidate, it will show the job security of your organization, and potentially match the candidate's values.
Emphasize Culture in the Candidate Interview
Marketing your company to a candidate is no different than marketing your company to the consumer. The brand awareness of your company can be a big plus, but for any organization, the process of marketing to candidates needs to start in the job description and continue through to the job interview.
Catch the candidate's interest in a 30-second speech, which includes:
A brief description of the company culture
The longevity of the employees
Why your staff stays loyal to your company
Growth opportunities for the candidate
If an in-demand candidate is deciding between multiple job offers with the same skill-level and salary, they will choose the organization that is a better cultural fit. Keep this in mind when you're pitching the job to the candidate during the interview process, and be sure to emphasize how they can make an impact with your organization, while still experiencing a high quality of life. Doing so will increase your appeal in this candidate-driven job market, and give you the luxury of employing only the best candidates for your organization.
---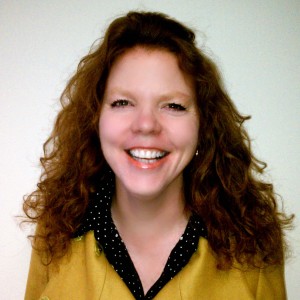 Author Name – Teresa Haenn
Title – Senior Business Development Manager
Location – Washington, DC
Twitter – @TeresaHaenn
Byline – For the past 13 years, Teresa has been in the staffing industry for creative, digital and communication professionals in the DC Metro area. She is drawn to the diversity of communication forms and how they support one message, in real time, on a global level.
°Source Wikepedia.com
Copyright (c) 123RF Stock Photos