Losing valued employees to new job opportunities is an unavoidable part of business. While disappointing, look at this as an opportunity to learn more about your company and office culture. After all, departing employees are far more likely to be transparent about their experience at the company, having nothing to lose by partaking in an open conversation. And while it is true that some of the issues raised in an exit interview may be unpleasant to hear, it is important to hear them out and create solutions. Knowledge is power, and you can only fix problems once you have identified what they are.
A comprehensive exit interview for all departing employees is therefore vital. Knowing the kinds of questions to ask to get the information you seek is especially important. Ask these exit interview questions to get the most from the experience:
1. Why Did You Decide to Leave?
The most obvious question, and the most important. Figuring out why an employee decided to jump ship can reveal a lot about both the office culture and the job position. Was the employee happy with her co-workers? Was the amount of work too much or too little? Was the compensation relative to the responsibilities and experience required? Or was the employee seeking to expand her career elsewhere? By asking this one simple question you can learn so much about your organization, as well identify areas for improvement, Care.com noted.
2. Was the Job What You Expected?
Feedback from this question is important – did the job accurately reflect the position that was advertised?
If the answer from the employee is no, then it's time to figure out why not. Why did the position deviate from what was promised? The departing employee's feedback will help you understand the reality of the job and the requirements. Make notes and then consult with your Human Resources department  to devise a more accurate job description for future candidates. Keeping the job description accurate, concise, and optimized will in turn lead to better direct hire staffing decisions in the future.
If the answer to this question was "yes," continue the conversation, there is always room for improvement. Seek out what was favored about the position. How has the position changed since the employee onboarded with the company? Did they take on more responsibilities that might be relevant to the job description today? What can be added to the job description to attract new talent?
3. Did You Enjoy Your Position?
Tap into employee engagement with this question. Did the exiting employee enjoy the position? This is especially significant given that employee engagement levels in the U.S. continue to be somewhat low. According to the March 2016 Gallup poll, overall employee engagement across the country is around 34 percent – while seemingly low, an all-time high.
"Would you recommend us to a friend?"
By asking the question, you will be able to identify whether or not the job is stimulating and challenging for an employee. And if the answer is no, you will be able to asses whether the discontent was down to the employee – was she just not passionate about the opportunity ? – or whether there is actually a fundamental problem with the position itself. For example, is the work repetitive and unfulfilling? Or is it overly challenging and unpleasant? Once you have figured that out it will be easier to develop strategies for improvement.
As we mentioned before, losing an employee is no fun. But backfilling the position can be easy. As you conduct your employee exit interview, enlist Profiles to get started with your recruitment process.
4. How Would You Describe Our Company Culture?
Was your departing employee happy with the office culture? Did she feel comfortable coming into work each day? And if not, why? Business Insider advised using the question to identify patterns. For example, has more than one departing employee commented on a lack of team bonding? Or the fact that people frequently get angry or annoyed? Use this question to identify problem areas in the office culture and then implement strategies for improvement. Another related question that is useful to ask is "what would you change about our company if you could?" The answer should give you a bigger picture look of any problems within your organization.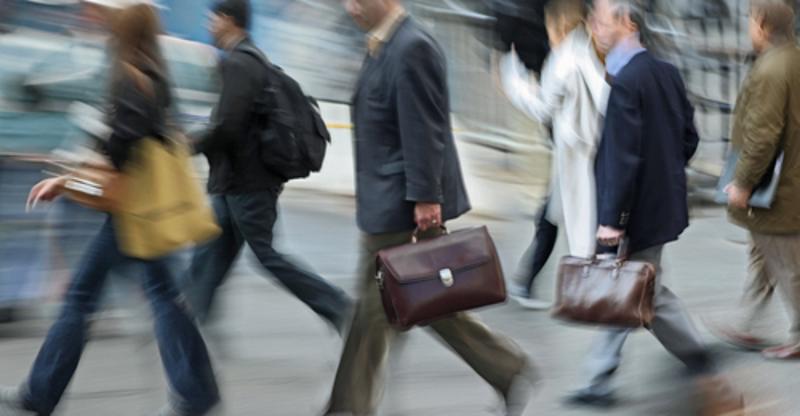 5. Would You Recommend Us?
"Would you recommend us?" is an important question, not only in your exit interviews, for your business in general. Did your departing employee enjoy her job enough to recommend your company to others? Would the employee even consider recommending your services or products? This question will decipher the attitude of the employee and share whether or not he or she is leaving on a bad note. Poor word of mouth and reviews can be detrimental to your company's reputation and bottom line. Address any ill feelings during this time. If it does appear that the departing employee is resentful for whatever reason, be sure to focus in on the problem, offer a sincere apology, and make a pledge to remedy the issues before a new candidate assumes the role.
6. What Could We Have Done to Keep You?
Conclude the interview by asking the employee what could have been done differently to convince them to stay, Business Insider outlined. Should we increase compensation? Or provide more challenging work? What can we do to improve our company culture and employee engagement? Whatever the answer, the information, again, will be useful during your recruitment process.
Contact Profiles
Contract or direct hire? We've got you covered in any case. Contact Profiles to get your candidate search started to back fill your open position. We will work to make the transition as easy as possible.