Working remotely has become a popular option for both employees and employers alike. Employees benefit from a flexible schedule that better suits them, and employers are able to reap the rewards of workers who are happier and therefore more productive. Roles such as copywriting, digital marketing and design jobs are well suited for remote working, only requiring an internet connection, which means minimal time in an office. The practice is especially popular with millennial candidates, who tend to view remote work as a better way of doing business. Millennials cite fewer distractions, an elimination of transportation costs and stress reduction as big reasons why remote work tends to be more effective. Furthermore, it's clear that employers are coming on board with this new digital workplace trend. According to Polycom, up to 90 percent of American employers are now offering or expanding remote working options for at least some of their staff.
Are you in the Baltimore, Washington DC, Philadelphia or Richmond VA metros, but have positions elsewhere? Profiles places talent nationwide! Contact Profiles today to tackle your candidate search for your remote position.
Positive aspects of remote working significantly outweigh the negatives, however, one area that might suffer is morale: Being present in an office allows workers to connect with their colleagues and feel a part of office culture, boosting drive and productivity. Remote workers could lack the overall feeling of the company culture, especially when working remotely full-time. Long days spent at home can lead to feelings of isolation and a disconnect with the company.
"90% of American employers are now offering or expanding remote working options."
It's important for employers to find ways to improve the morale and productivity of their remote workers. Here is how to engage remote staff:
Use Technology for Communication
Maintaining a daily connection is vital to engaging remote staff. Various digital platforms can facilitate this communication. The most effective is an office-wide instant messaging service, which allows workers to remain in constant contact with each other. Not only does the service promote instant communication for everyday work-based conversations, but it also allows you to check and see if a remote employee is actually online and working.
One big downside to remote working is the inability to attend all meetings in-person, and get the face time that can be necessary for engagement and productivity. Again, technology can now help get around this issue. Have your remote workers dial in to meetings on the phone using either a conference call system, or video calling, like FaceTime, Skype or JoinMe. As Entrepreneur pointed out, such technologies work to "humanize" communication and can be more effective than email or a simple phone call at consolidating working relationships.
Recognize Achievements
Ensure your remote workers feel valued and respected with constant "pats on the back." An effective way to achieve this is to routinely highlight and celebrate any notable achievements from the staff, especially your remote employees. Strategies for recognition include sending out group emails, giving a special mention in the next company meeting or even sending along with a small present, like flowers or a gift card, Chon suggested. Celebrating a job well done has proven to be a successful way to keep workers engaged and spirits high for both in-house and remote workers.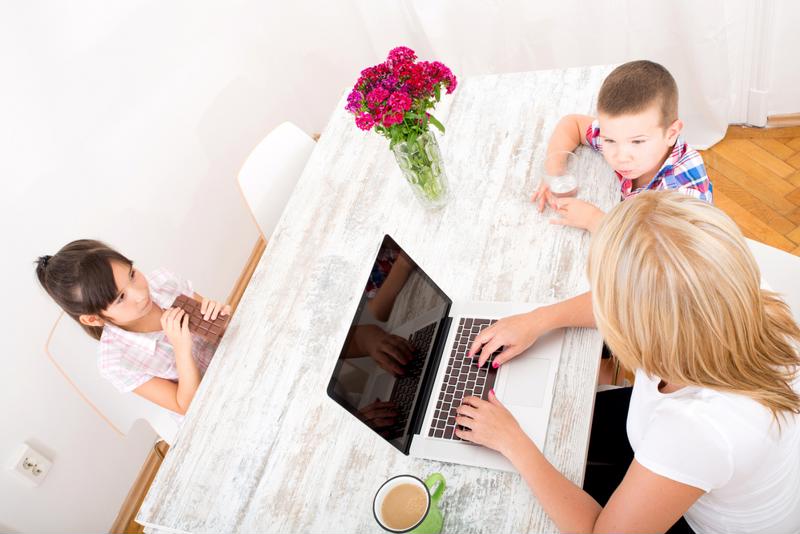 Schedule Frequent In-Person Meetings
Digital communication can only go so far. Important conversations are better held in-person, so it's advisable that you meet with your remote workers for a check-in meeting at least once a month. Not only will the in-person meeting strengthen communication, but it will also allow the remote worker to feel more connected with higher management and office life in general, Inc. argued. And plus, this will mix-up your remote worker's already flexible schedule.
Hold Regular Social Events
Going to work isn't just about completing tasks and making money. A significant component of any career is making connections with others and working toward shared goals. Making connections is ultimately what drives office morale and company culture. This aspect of work is usually missing for remote workers, so it's important to connect socially, in-person, with your remote staff as often as possible. Build out a nice social calendar for your company to ensure enough internal networking opportunities for ALL of your employees. Ensure that you take the time to get to know everyone on a personal level. Building social connections can eliminate mistrust and decrease feelings of isolation for remote employees.