Should you hire internally from your talented workforce or look for an external candidate? Often a predicament for hiring managers, however, the answer is simple, considering there are benefits to both strategies. Hiring internally, for example, can save time and money, and you can also be sure that your candidate is already a good fit for the company. He or she will already be well-adjusted to the unique culture of your office. However, that still leaves an open opportunity that eventually needs to be filled.
That said, it often makes the most sense for hiring managers to look beyond their own company to scout out new talent. Below is a list of reasons why external direct hire staffing could be the best decision for your company.
"With fresh talent comes a new perspective for your business."
New Ideas
With fresh talent comes a new perspective for your business, and in our increasingly competitive economy, innovative ideas are often the key to growth and success. Onboarding fresh talent into your organization will ensure that your team continues to expand and move forward. Chron asserted that hiring externally can also curtail the risk of office tension. After all, morale can easily be diminished l if a colleague is promoted over other deserving staff members. Bringing in new talent can prevent confusion or ill feelings.
Specific Skills
Looking outside for an external hire can bring specific skills to the table that may otherwise be lacking in your current workforce. Harnessing new skills is important, especially during times of company change and transition. As The Society for Human Resource Management explained, bringing in skilled external workers to meet the demands of a strategy shift or difficult corporate turnaround can be especially beneficial.
Looking for talent with specific skills in marketing and creative technology? Enlist Profiles as your go-to creative staffing agency for creative, marketing, and interactive hiring needs.
Chance to Increase Diversity
A balanced workforce is key, both in terms of ideas and diversity. Hiring externally offers you the chance to broaden the horizons of your company by mining a more diverse staff, Study.com detailed. An overly homogenous workforce is not only bad in terms of the balance of ideas and creativity, but it could also be legally problematic.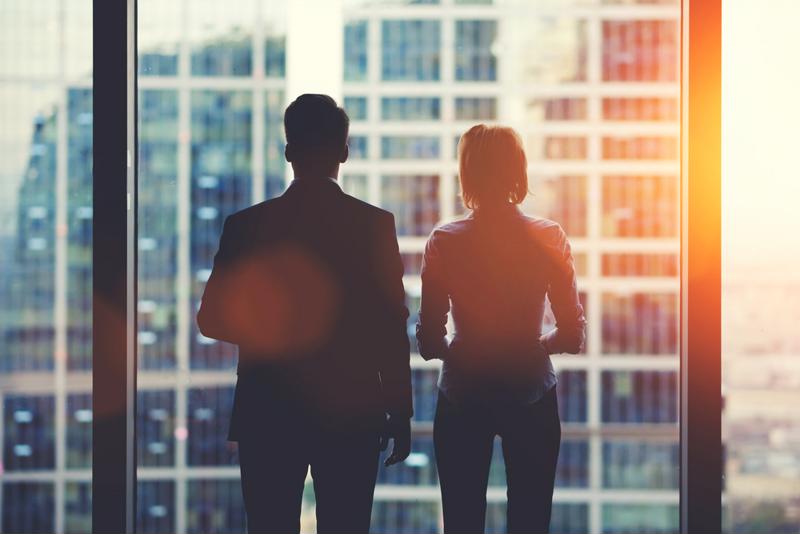 Wider Pool of Candidates
Perhaps the most significant advantage to looking for an external candidate is that it opens up your options considerably. The most qualified person for the position may very well be outside of the company. Perhaps your dream staff member is out of state or even overseas! The possibilities of innovative change increases when you opt to hire externally.
Niche Staffing Agencies Bring in Amazing Talent
One major advantage to looking for an external candidate is that you can enlist the services of a niche staffing agency that caters specifically to the needs of your company. For example, are you looking to fill design jobs? Consult a graphic design staffing agency. Or marketing jobs? Look no further than a marketing recruitment agency. Using a niche staffing agency to scout out an external candidate is beneficial for a number of reasons:
The candidate pool is even wider still. Recruiters at staffing agencies spend time building extensive professional networks and cultivating solid working relationships, meaning they can reach even more candidates for your search.
Due to their wide professional networks, staffing agency recruiters are able to reach passive candidates. The very best candidate for your position may already be working elsewhere.
They can execute an array of preparatory tasks, such as reference checking, background assessments and preliminary interviews. All of this ensures that you will be presented with only the very best and most qualified candidates.
Contact Profiles
The hiring process can be stressful, especially if your candidate search is not going according to plan. Profiles has years (and years) of experience in niche staffing within marketing and creative technology.
If you are in search of fresh, new talent to add to your marketing, creative and interactive departments, contact Profiles today to get started with your external recruiting process.