Talent acquisition strategies are ever evolving. Modern recruitment tactics include a variety of digital and traditional tools. The implementation of these tools vary depending on the requirements and skill-sets needed within each talent search; and strategies can shift if the search is a contract or direct hire position and the urgency of the need. The tools being referenced consist of display marketing, pay per click advertising, social recruiting, niche job boards, email marketing, marketing automation, networking, leveraging existing relationships, hosting events, providing a superb customer relationship experience, and more.
Techniques will change again and again as new platforms and human behaviors are adopted. Looking through all the variables that make up your talent strategy, three fundamentals remain constant. Rally your HR and Leadership teams to understand that People are the businesses largest expense. Engage your executives to adopt the below way of thinking in order to establish a successful foundation to attract qualified creative, marketing and technical professionals.
The best of their class are the best due to the talent that resides within their personnel. Learn from the best. Run your talent acquisition strategy like a Fortune 500 brand.
"Many companies do not realize that people are their largest investment."
Establish People Analytics Performance Rates
Many companies do not realize that people are their largest investment. Poor talent acquisition strategies lead to attracting weak candidates and as a result, a high rate of turnover, ultimately losing the company money, Entrepreneur noted. However, if the process is well-planned and thought-out, there is a good chance that the company will continue to acquire successful, talented candidates. Therefore, recruiting should not be a rushed process, even if a company is eagerly looking to fill a role. The best companies know an great amount of planning and research goes into developing a fluid, concrete recruiting strategy. Before looking outward, it is important to look inside the company. Research and analysis firm , Brandon Hall, recommends conducting People Analytics. Dig into company data, look at performance rates and examine your current workforce and talent management processes. The most successful companies consistently check in on this data to note changes in their company as well as the industry to help make any necessary changes. Even when positions are filled, it is critical to monitor this data.
Develop an Applicant Tracking System
CRM is often recognized as a Customer Relationship Management system. In recent years, CRMs have helped businesses create a well-established relationship with their clients and furthering marketing efforts towards a more personalized consumer experience while keeping on top of management needs. Many companies now use some form of a CRM system for clients, however, not for talent. Instead of using old platforms to search for talent, it is important to create a platform specifically for recruiting and communicating with the best candidates companies can find. This technique is known as candidate relationship management, and often is done through recruitment marketing and the use of an applicant tracking system. According to a 2015 survey from McKinsey and Co., these online talent platforms are critical to the marketplace.
"As online talent platforms grow in scale, they will become faster and more effective clearinghouses that can inject new momentum and transparency into job markets while drawing in new participants," the McKinsey website stated. The survey revealed that online talent platforms can help companies find candidates in a big way – the data proved it would add 72 million full-time jobs to the economy.
Creating or using a well-established ATS may help many companies find their best talent yet.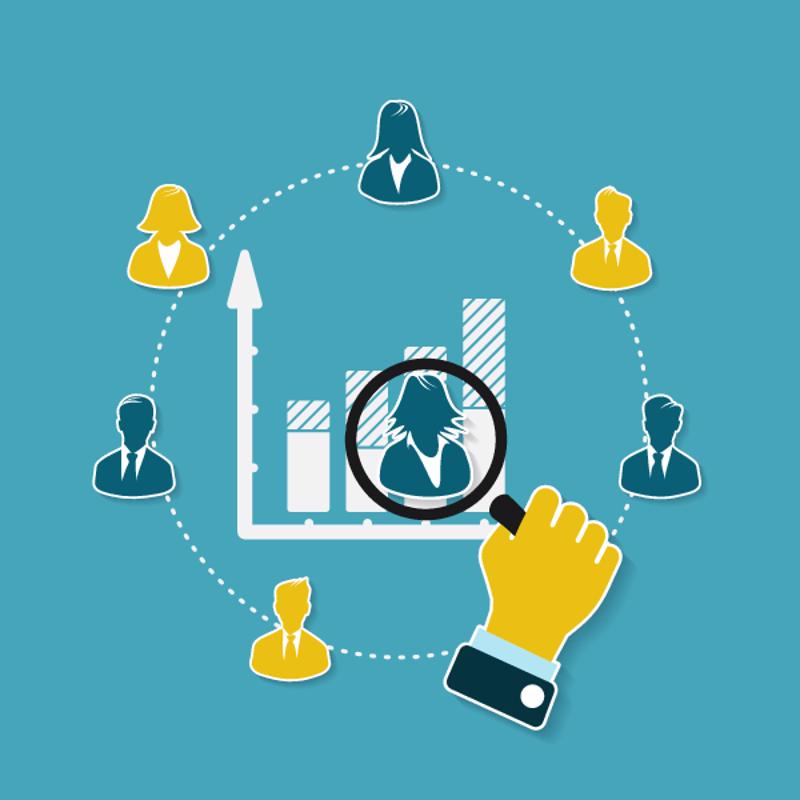 New Hire Nurturing, Training, and Processes
Some businesses believe once a candidate is hired, their work is done. However, the process is far from over. After your best talent has been acquired, you do not simply drop your new employee off at the door and wish him or her the best of luck. Familiarize your candidate with the company and allow them to gradually adjust to the business, as well as the office, in order to come full circle and become a successful employee. Without proper onboarding and adjustment, new employees may feel uncomfortable, confused and perform worse than if they were warmly welcomed into their new environment. Making sure that this process is carried out with every new employee will create a more cohesive, effective workplace.
The effort put forth in a consistent interviewing and onboarding approach will ensure when the time comes for those employees to be hiring managers themselves, they will deliver their growing team the same experience and here begins the start of a collaborative corporate culture code.