When people search for copywriting jobs, they may turn to a communications staffing firm, marketing recruiters, or even job boards. However, job seekers are looking to their phones. These days, mobile searches have become more and more popular, with many recruiting companies taking advantage of this and creating apps specifically for job searching. It makes sense – more than two-thirds of Americans have a smartphone, according to data from the Pew Research Center. People are turning to mobile to diagnose health conditions, search for restaurants and do online banking. So why not use mobile to find copywriting jobs?
The mobile job search
"About 18% of Americans have used their phone to apply for a job."
Most people are already using mobile in their job search. According to the same set of data, about 18 percent of Americans have applied for a job through mobile. Many companies, such as Indeed.com, use a "one-click" method that makes it easy to apply, so long as your resume and information are already in the system. You can also recommend the job to a friend, email it to yourself, and save it for later. These conveniences make applying for any position, including copywriting jobs, mobile-friendly and a lot easier.
Of course, this may seem like an odd, and somewhat untrustworthy, method. People might fear that information will be sent incorrectly, or not at all. It also can be difficult to copy and paste a cover letter that you've drafted up on Notes. Despite these worries, people are still using mobile for some part of their job search. The trend has become popular enough that Glassdoor has actually begun an annual survey known as the Rise of the Mobile Job Search. Last year's results found that 9 in 10 job seekers used their phones in some part of the job search, whether it was to check out available positions on a job board, email back a recruiter or fully apply to a job. Within that group, 45 percent admitted that they looked for jobs through mobile every day.
The best mobile search apps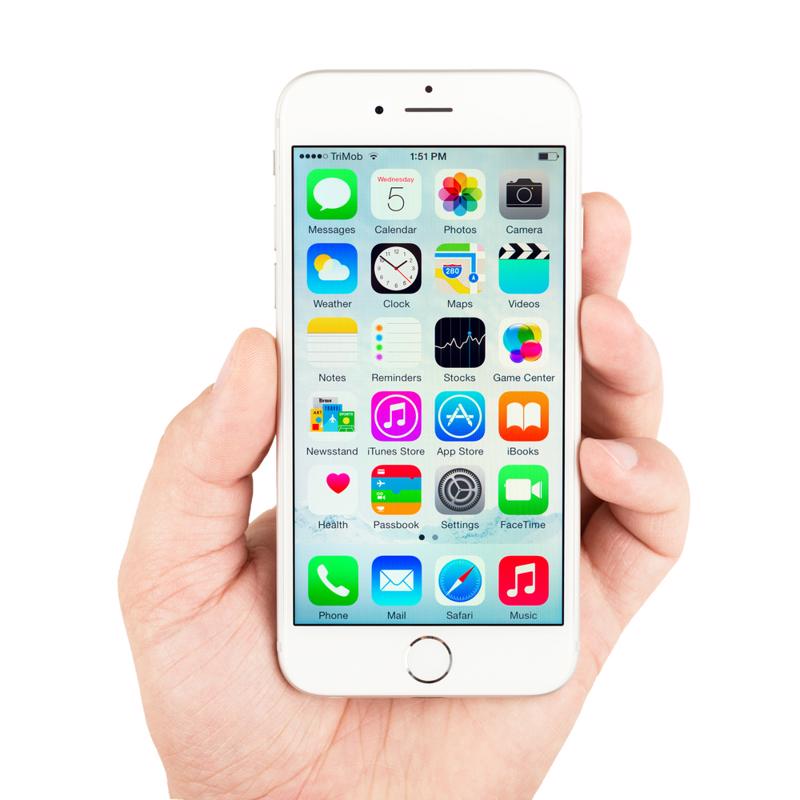 With this in mind, what are some of the best places to perform a mobile job search?
1. The LinkedIn App 
This is not your regular LinkedIn app you use to connect with people and check your profile. According to Inc., LinkedIn released a new job board app about a year ago targeted specifically toward job seekers. The app makes it easy to search and apply to jobs posted through LinkedIn. The app has been so popular that users look at 1.5 million available jobs per day, and 44,000 users are applying to these available jobs. The app also notifies users as soon as a job is posted, which some applicants believe actually helps put them ahead of the competition. So if you are eagerly searching for your next copywriting role and do not want your coworkers noticing your search queries at work, look into this app.
2. The SnagAJob App 
SnagAJob is already a popular job search site that posts both part- and full-time positions for job seekers. Like the website, users can view their profile, look into new jobs, and apply with a few simple clicks. However, this app has another very convenient feature. If you are strictly looking for copywriting jobs in one neighborhood or city, you can see exactly where the company is on a map, making it much easier to decide whether it is worth applying to. If you allow push notifications, the app will let you know about upcoming networking events your potential employer will be attending.
3. SimplyHired
This job search site is one of the most widely used on the web. Now the company has a mobile app that makes it all the easier. The app pulls postings from company websites, online newspapers, and other job sites help you find the perfect job.
4. The Indeed Job Search App 
Indeed.com is the most widely known, recognizable job board site on the Internet. So why not have this convenient site at your fingertips with its job search app? Indeed.com collects every job search engine and job board on the internet and puts it in one convenient place. Job seeker can simply apply to jobs with a simple tap, so long as they have an established Indeed profile.