Sometimes the best candidates are not actively seeking a new position. Working candidates may be casually perusing a job search, or could be content in their current role – yet if presented with the right opportunity, candidates may be willing to make the jump. However, if you come across a candidate that seems to fit your latest company position to a T, you might be eager to attempt to reach out and attempt to recruit them for marketing jobs. Social recruiting allows marketing recruiters to find these out about passive candidates, mainly via LinkedIn. However, through social recruiting, recruiters have even more opportunities to seek out the perfect candidate.
Why social recuiting?
Social recruiting has gained a lot of steam and traction since the rise in mobile. On Rec noted that compared to posting to job boards and referrals such as Indeed.com, social recruiting is fast, easy and best of all – cheap. Social recruiting also lets recruiters hand pick their candidates, as oppose to looking through a pile of resumes. For instance, if a recruiter finds a viable candidate on LinkedIn, he or she can get to know the candidate better by looking through connections, recommendations and the candidate's profile. According to JobCast, using social recruiting may also help find more tech-savvy candidates that are up to date with social media, unlike those who went through more general methods. Employers have also realized the marketability and brand awareness that comes with social recruiting. Not only will more candidates find out about the potential job, social recruiting will also create brand recognition for your company as a whole.
"76% of job seekers on social media found their jobs through Facebook."
Facebook
Recruiters often know that job seekers are looking for employment through Facebook. Therefore, recruiters and hiring managers specifically market their business on Facebook through ads or a Facebook page to gain recognition, ZipRecruiter noted. Many savvy candidates will link their resume, LinkedIn page, or even marketing portfolio on Facebook so recruiters can check it out. Even a conversation through a Facebook message may help get the candidate interested in your company and allow you to learn whether the prospective person is the right fit for the role.
76 percent of job seekers on social media found their jobs through Facebook.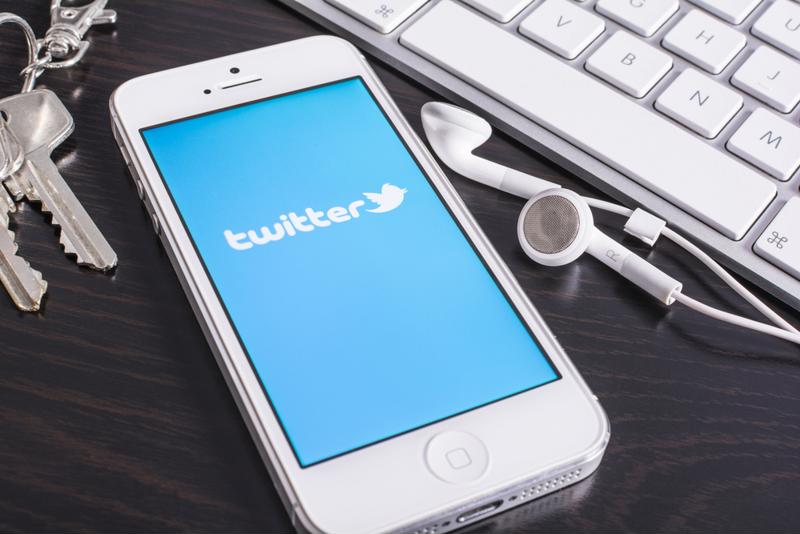 Twitter
Many companies use Twitter for brand awareness and brand recognition, hoping to attract talent as opposed to seeking out talent. Why? Many smart candidates will use their Twitter accounts as a platform to share industry news and add their opinion on the subject. As a result, recruiters can get an inside look at whether a candidate has the ability marketing content effectively, and what his or her knowledge is of the industry. After all, social media is one of the hottest ways to reach mass amounts of consumers these days. Simply direct message candidates to pick their brain further.
Approximately 74 percent of hiring recruiters are using social media platforms to market their brand so it attracts potential candidates.
92 percent of hiring recruiters are using some form of social media to seek out passive candidates.
47 percent of recruiters are already looking to connect with candidates through Twitter.
Glassdoor
Initially used as a spot to review your company, Glassdoor has become much more of a social site in recent years. Candidates and recruiters are constantly checking this popular site to read up on the latest company reviews. Pat Wadors, SVP, Global Talent Organization at LinkedIn, noted in a webinar on HireVue about the importance of maintaining strong company culture, especially on sites such as Glassdoor. Recruiters should make sure these reviews are OK at best. If your company has a low rating, candidates will not be interested in working there, or even hearing from you. Constantly interact with those who have written reviews to get their feedback and make sure that internally, employees at the company are saying good things about the business culture.
46 percent of job seekers read Glassdoor reviews before connecting with a recruiter or hiring manager.
45 percent of company searches are done through Glassdoor's mobile app.
Linkedin
LinkedIn is notably the most popular platform candidates and recruiters use to connect with one another. Recruiters can use LinkedIn to not only attract candidates if they establish their company brand correctly, but also if they develop their own personal brand. On their profile, recruiters should share any company news or position openings, post positive reviews from current employees, and offer links to the company profile, blog and product services site. Content such as this will engage candidates and clearly identify you as the hiring recruiter for the company.
94 percent of recruiters are active on LinkedIn, but only 36 percent of job seekers are.
73 percent of recruiters hire through social media, and 79 percent of that group was discovered through LinkedIn.