Creating a solid resume is half the battle in searching for communications jobs and getting chosen for an interview. However, your resume is the first impression a hiring manager – or even a computer – gets of you. If you do not include the right keywords, proper formatting and grammar usage, your resume could be placed in the "no" pile no matter how qualified you are. So what are eager job applicants to do? Consider these ways to help your resume stand out in the pile for communications jobs:
"1 in 10 hiring managers receives 100 resumes for a single job listing."
Be clear
According to Entrepreneur magazine, approximately 1 in 10 hiring managers receives 100 resumes for a single job listing. With this many resumes coming in for a single position, hiring managers need to maximize their time when sifting through resumes. Most managers do not actually fully read every resume that comes through. Instead, managers, 77 percent in fact, are simply browsing over submitted resumes looking for specific keywords and experience pertaining to the position, according to Entrepreneur. Hiring managers are not worried about who you know or where you went to school. Communicating that experience through your resume is critical to your success. It's also a good idea to tailor your resume to the job description, according to Business Insider. Add in specific skills they are looking for, and use the same keywords they used to position yourself as the desired candidate. Turns out, 41 percent of hiring managers are interested in whether you catered your resume to the open position or not, Entrepreneur stated. If you have taken these steps, your resume is much more likely to catch the hiring manager's eye and land in the "yes" pile.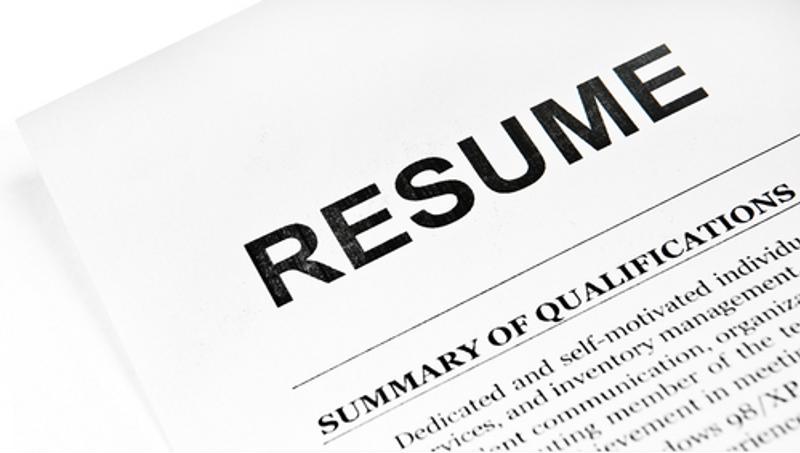 Use proper formatting
Ensure your resume is easy to read and understand, otherwise, risk it ending up in the trash or being deleted. Design and layout have an impact on how your resume is received, Business Insider stated. These days, applicants interested in graphic design jobs may have taken extra steps to creating a very aesthetically pleasing resume. However, regardless of what your design skills are, there are a few basics all resumes should have. First and foremost, your full name, as well as your contact information should be clearly stated near the top as the first bit of information. Your contact information should constantly be updated so you are easily accessible. Moving down the page, your resume should contain your most recent – and relevant – work experience, presented in a clear, standard font. Add columns to discern company name, role, location and time frame, Career Cup noted. It is best to not to try and align this information yourself, considering most of the time the formatting looks unprofessional. Only use three to five bullets to outline your role in each position. Since we understand hiring managers scan resumes for the most relevant information, this information needs to be clear and concise.
Exclude grammar and spelling errors
While this may seem like it goes without saying, however, this is still one of the biggest mistakes people make. Most likely, you are so focused on crafting the perfect layout for your resume that you forget to read it over before sending. If your resume contains errors, a hiring manager may assume that you're lazy or unprofessional and, as a result, not call to set up an interview. Regardless of how many times you tailor your resume to the position's needs, always read it over for mistakes. If you're nervous you might have missed something, ask a friend or family member to look it over for you. There is a good chance he or she might spot something you did not. If your resume extends more than one page – which would only be the case if you have more than ten years of experience – make sure that the most important and well-defined information is on page one, Business Insider suggested. Some hiring managers in communications staffing will only read one page to make sure you are a match.