Plenty of digital marketing jobs are out there to take you down various career avenues. However, if you recently took an entry-level position at a corporate digital marketing firm, it may take a little bit longer to end up in your dream role. Like any corporate job, there are several rungs on the ladder that every employee needs to climb to get to where they want to be. For some, climbing this ladder takes a short amount of time. For others, it takes a while. So what is the secret to getting up that ladder in digital marketing jobs as quickly as possible? Follow these tips:
1. Enter with a solid education
Getting any job becomes a lot easier with a great education. This factor can set you apart from other viable candidates and may automatically give you a better position at the company, Business​ 2 Community noted. Even if you begin in the bottom ranks of digital marketing jobs, your past knowledge of and familiarity with digital marketing will help you advance quickly. From content and web development to sales and social media, having a graduate degree, marketing certifications, or a solid understanding of the field will help put your name on the map and cause your superiors to notice.
"36% of employers had difficulty filling roles because of a lack of skills."
2. Develop your skill set on and off the clock
If you were hired for an entry-level position, you probably had a basic set of digital marketing skills that the hiring manager was looking for. However, once you're in that role, you won't naturally polish your skills in the office, Entrepreneur stated. Sure, you may learn a new thing here or there, but you won't garner enough skills that can catapult you into your next position. A survey from the Manpower Group noted that in 2014, 36 percent of employers had difficulty filling roles because of a lack of skills. Instead of waiting for someone to train you, be smart and take it upon yourself. Find a mentor at work who can teach you the skills you'll need to advance at the company, or simply learn more about your career in other ways. For example, if you want to be a graphic designer for your firm, look into online training programs that can show you the latest tips and tricks, as well as the best programs to use. As an employee, it's important to realize that only you can develop your skill set. Once you have those skills in place, apply them, and people will take notice.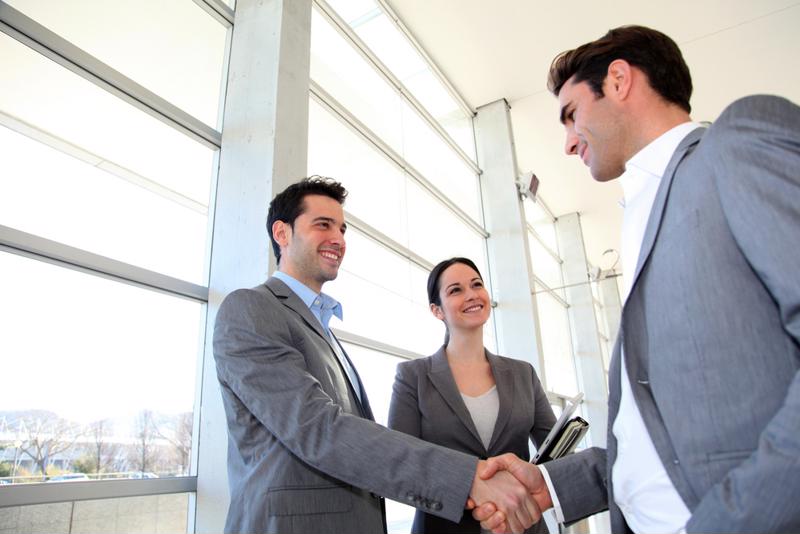 3. Always be on the lookout for the next best thing
Some firms have plenty of opportunities for growth, while others don't. If you've had a corporate job for a while and can't seem to get the promotion you desperately desire, it might be time to look somewhere else, Entrepreneur advised. Pursuing better positions at a different company doesn't mean you've jumped off the ladder completely. Instead, you've simply realized the only way to move up is to move to out, which makes it important to constantly be looking for better opportunities inside and outside of your company. Network with others in your organization, but attend digital marketing events that allow you to meet others in your field as well. The U.S. Bureau of Labor Statistics reported that 70 percent of jobs are found through networking. Stay in touch with others to find out your next move.
4. Take risks
Making the jump that others aren't willing to take will help you stand out from the crowd. If you have an idea, don't be afraid to speak up in a meeting or present it to your boss. Thinking outside the box and bringing innovative ideas to the table will always be rewarded, Fox Business noted. If the idea isn't great, that's OK. However, your superiors will still be impressed that you took initiative and spoke up.