When you go through a lengthy hiring process to find the perfect candidate, you want to keep them around. However, with employees getting savvier and more confident, employees are seeking new opportunities far earlier than you would prefer. Losing employees means lost productivity, restarting the hiring process, and most importantly, drained money. According to Josh Bersin, principal at Deloitte and founder of Bersin by Deloitte, the cost of an employee leaving is nearly two times the employee's salary. Companies want to know how to improve employee retention to avoid these high costs and other negative consequences. If you are concerned about keeping your workers around, consider these employee retention strategies.
Looking to fill an open marketing or creative technology position in Baltimore, DC, Philadelphia or Richmond? If so, call Profiles today or contact us online so we can begin the recruiting process to find you top talent.
1. Provide Competitive Employee Salaries 
Reasonable salaries and benefits are huge motivating and deciding factors when accepting a new position. If the employee's salary and benefits are in-line and fair to the candidate's experience and knowledge, then you can expect to onboard that most sought after talent. Be sure to monitor your employee's progress. As the staff gains new skills inside and outside of the office, consider performance incentives as a reward for continued efforts. In addition to experience, there are other factors that affect employees' salaries and benefits. Certain industries have higher demands for different skill sets, which in turn affects pay and benefits. For example, information technology gurus should be well versed in cyber security, a skill that went up in demand by 91 percent between January 2014 and 2015. Overall, tech skills seem to be more important in every market right now. For example, those in marketing are expected to have skills in HTML, analytics and even Drupal. The same goes for location. Employees in certain areas of the country will experience different pay scales, which all depends on the cost of living in the location. Salaries for marketing jobs in Philadelphia, PA, tend to be slightly higher than those marketing jobs in Washington, D.C., again, because of the difference in cost of living.
" The cost of an employee leaving is nearly 2x the employee's salary."
2. Promote an Enthusiastic Company culture
Employees who feel comfortable in their workplace environment are more inclined to stay with the company. By establishing a fun and welcoming company culture, you are increasing employee engagement and productivity. Positive work environments engage young, motivated talent who are willing to get the job done, but still enjoy a break once in awhile. Think about your actual workplace. Encourage collaboration and co-working with open workspaces, or designate an area strictly for break-time. If you have a more professional environment, Casual Fridays and Summer Fridays are always a hit. For opportunities in team bonding, host happy hours or trivia nights; get everyone engaged and strengthen company morale. Any fun and awesome perks you offer to employees also contributes to your company culture. Whether you onboard a full-time employee or consultant, offer the benefit of additional paid time off if goals are met. Work is work, and we all can use a break at some point. Additional perks to consider, if you have not already, are paid gym memberships to promote physical and mental health, paid staff lunches (more team bonding opportunities), and freebie incentives. Think outside of the box, and allow employees to bring their dogs to work. Without these finer details, you run the risk of scaring away your most favorable candidates.
3. Offer Education benefits 
To really show value to your employees, offer education benefits, whether it be tuition reimbursement and/or paying for skill building programs and software, attending industry trade show events, mentor programs, buddy systems, or gaining industry specific certifications. Invest time and resources in furthering employee education and advancing industry skill sets. Employees will appreciate adding new skill sets to their resume as part of working for your company. Whether he or she has just joined the company or they have been in their position for a few years, employees can always benefit from expanding and advancing their skills. With industries constantly changing and conforming to new developments, it is important for employees to keep up with these changes and stay informed. Continue to invest time and resources in furthering employee education and advancing industry skill sets.
4. Provide Positive reinforcement
Each employee deserves attention. However, while you may have underperforming employees, be sure to stay in touch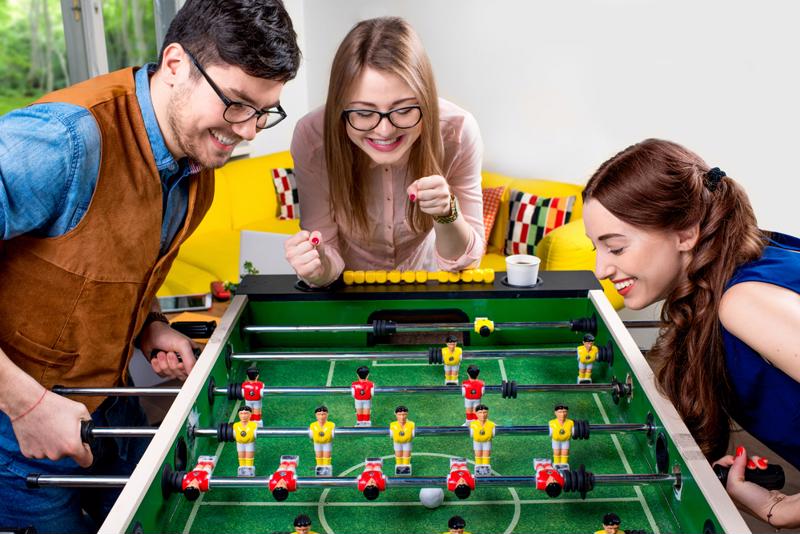 with your top performers. Many employers will focus on employees who are not doing as well instead of rewarding workers who are hitting their goals and reaching success. After a while, if an employee feels under-recognized for their work, chances are they will begin to look for a better opportunity where they will be rewarded. To keep everyone on track, offer individual and team performance bonuses and other incentives such as additional paid time off, gift cards, lunch outings, happy hours, trips, prime parking, an office espresso machine, or industry conference tickets to encourage hard work. Incentives don't have to break the bank. Here are some low to no cost ideas – casual dress attire, work from home, or pot luck lunches.
5. Maintain a Steady Line of Open Communication
Wise employers will always keep an open line of communication between themselves and their employees to help build trust and transparency. Employees want to feel comfortable reaching out to leadership with issues or questions. Allow for a comfortable open-door policy. Letting employees know they are welcome to freely speak their mind at any time can help make them feel at ease early on. It can be dangerous when employees bottle up issues or concerns with the business or other staff. By always providing the opportunities for employees to express problems and concerns, you can keep your team happy and improve employee retention. Employers should also hold regular team meetings to keep new employees up to date and informed with each other and with the company, as a whole.