January 2017 will mark the ten year anniversary of Steve Jobs' introduction of the first iPhone. Ever since, mobile apps have skyrocketed in popularity.
At first, these apps were fairly simple. Due to the iPhone's fantastic user experience, mobile apps were easy to navigate, intuitive to use, and enabled users to quickly and efficiently accomplish tasks that were once relegated to desktop and laptop computers.
In other words, from day one, consumers' expectations for mobile app experiences were set high thanks to the commitment of Apple, Steve Jobs, and other app developers with respect to hiring the best and brightest candidates in UX design with strong backgrounds in building great user interfaces.
Since the launch of the iPhone almost a decade ago, mobile app experience expectations have only risen:
61 percent of mobile app users expect apps to boot in under five seconds, according to a study conducted by Dimensional Research.
48 percent will delete an app if it's too slow, while 33 percent would stop using it.
96 percent said the speed and responsiveness of apps are important.
Over 33 percent of mobile app users demand mobile apps to become more personalized in the next three years, eMarketer found.
UX design expectations for mobile banking apps
These very high expectations exist because today's UX Designers work on a variety of different apps for a wealth of different verticals and use cases – and they have been for almost a decade. They've developed (get it?) their skills over time, determining best practices for building wireframes and mobile app mockups through practice.
As a result, no matter the point of a mobile app, it needs to perform as well as the Facebooks, Spotifys, Instagrams, Pokemon Gos and YouTubes of the app world. If it doesn't, consumers will delete it – as evidenced by the data above.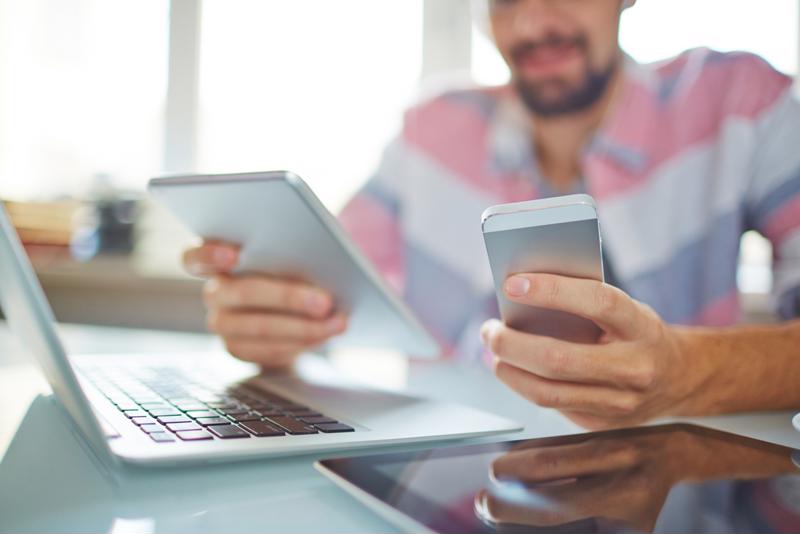 Consumers have the same expectations of mobile banking apps compared to others when it comes to UX design.
It boils down like this: The way a mobile banking app feels to a customer is immensely critical, and banks must ensure they strike a balance between what is useful and intuitive and what is visually compelling. Banks must create a perfect mobile banking app user experience, which requires the advantage of UX designers with experience in the mobile app space.
Why is mobile banking UX design so important?
Besides the fact that customers demand great mobile app user experiences, a Mitek Systems study found that financial institutions with "superior [customer experiences] have realized the strongest customer adoption, activity levels and growth."
Peter Dalton, group general manager of innovation at ANZ and contributor to Finexta, made a similar argument, stating that the "digital front-end" is how banks can pull in consumers.
A few assumptions can be made based on these mobile app findings:
An intuitive and well-designed mobile banking app user experience makes completing financial tasks easier and less painful – especially when paying bills or transferring funds.
The ux design of a mobile banking app lends itself to a sense of security and trust.
A good UI translates to better overall customer experience with a brand, business or bank.
The good news is that many entities in the banking and sector are realizing this. Dalton said neighborhood banks and massive national organizations alike are pivoting their mobile banking app strategies to meet the expectations of their mobile banking customers.
Therefore, to do so, banks need to ensure they are hiring the best UX/UI designers, especially those who have worked on other business-to-consumer apps, mobile gaming apps and more.