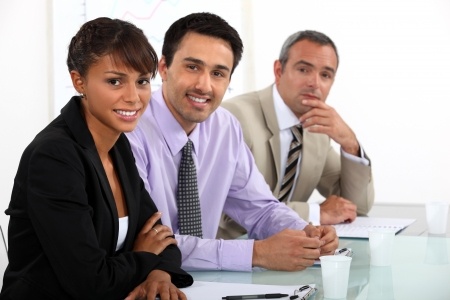 Let's say you've been offered an assignment with the organization of your dreams. Here are a few guidelines that will help you to either a) extend your assignment or b) become a full time employee.
Contractor – Recruiter relationship
This may be the most important relationship to foster. The recruiter (account manager) is your employer, not your agent and they are the ones that actually selected you to represent their company. With that being said, this is indeed a two way relationship and the recruiter must act as a good hiring manager. Always maintain open lines of communication with your recruiter and be honest in regards to your work, performance and the relationship you have with the client. Be sure that you understand all of your contractual obligations. Most importantly keep accurate records. This may sound mundane but you will need to store your paperwork in a place that you can remember.
Client – Contractor relationship
This is sticky. Some clients are very clear in stating that you are indeed a contractor and will never be seen as an employee. Some others will treat you as an employee demanding that your agency provide the same benefits of PTO and health (or at least as close) to those of their own employees. Neither is the best situation for a contractor. A fair balance is required and well defined lines of communication must be established and maintained. The client should only discuss work deliverables, projects and resources with the Contractor. Everything else should go through the account manager/agency. Issues regarding PTO, compensation, raises and even conversions to full time employment must never be discussed directly between Client and Contractor. They must always be brokered by the account manager.
Attendance
It's as simple as being on time. If you are going to be late or need time-off then you must speak to your account manager first.
Performance
This is really up to you, the contractor. Always aim to go above and beyond. Your value as a contractor increases significantly if you are able to hit the ground running and learn what needs to be done as quickly as possible. The less hand-holding then the more valuable you will be.
Conversion
If all has been going smoothly and the correct channels of communication have been followed, then this is a very simple process. By now the contractor should have established a solid relationship with their account manager and have complete faith in that the best will be done. This point is no different from going through a permanent hire interview process and an offer being tended. Also, this is neither the time nor place for the hiring manager to step in and begin negotiating salary or start date directly with the contractor. Again, the account manager or agency must broker this offer. Time and time again, conversions do fall apart because neither party understands fully what the other wants.
These are just a few guidelines with regards to best practices for fostering Contractor-Recruiter-Client relationships.