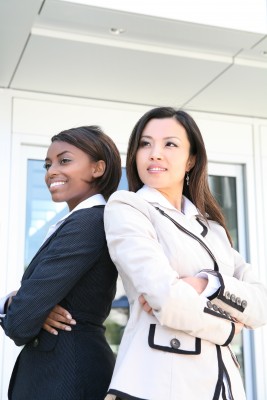 You have applied for your perfect job. You have made it through the initial phone screen. You have completely impressed the hiring manager and entire team during your in person interview. You are feeling pretty confident that the job is yours and you can begin the next chapter of your career.
The following day, HR calls you and asks for 3-4 references that they can call to find out more information about you. Do you have this information ready? Have you even thought about who you will have to speak on your behalf to ensure that you actually do get the job?
Working at a recruiting agency, we are constantly calling references for our candidates. Whether you're looking for a marketing job, versus a creative or web/IT job, each reference check may require a different set of questions.
However, these three points always remain the same:
Always Ask
Never use someone as a reference unless you have his or her permission. You must make sure that you ask the appropriate people to write a letter of reference or give a verbal reference. The easiest way to go about this is to ask your contact if they would mind if you use them as a reference. Speak with your reference about the position that you have applied for so they are able to tailor their reference to hit on the aspects of the position.
For more insight into the exact questions asked during a reference check, click here.
My next statement is one that should really go without saying, but just to put it out there- do not put someone down as a reference if they are not going to give you a good one!!
Who Should I Ask?
Former managers
Former co-workers
Customers
Vendors
Former clients
If you have just graduated from college and have not held a full-time position, college professors and advisors will make for good references.
Maintain Relationships
It will be very beneficial in your career to keep in touch with your references. Keep them up to speed on your job search and let them know who might be calling them. When you do receive the job always send a thank you note to those who provided a reference.
It is also helpful for you to keep a list of your references that you can have on hand when a prospective employer asks for them. Make sure to have 3-4 quality references on this list along with company, phone number, email address and job title.
Your Rights on Providing References
Just as you should ask permission from your references, your prospective employer should ask you for permission to call references. If you are currently employed, you obviously do not want this prospective employer to call your current manager and ask them for a reference. It is completely acceptable for you to say that you are not comfortable allowing a call to be placed to your current place of work in regards to a reference check.
About Profiles
Profiles is a unique staffing firm specializing in Marketing employment, Creative, and Web & IT jobs. Since 1998, we have served the needs of our Clients and Talent by matching the best candidates with the best companies in the Mid-Atlantic region: Baltimore, MD, Washington, DC, Philadelphia, PA and Richmond, VA.
---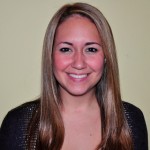 Author Name – Jessica Gundling
Title – Recruiter
Location – Washington, DC
Twitter – @JessGund
Byline – Jessica is new to the recruiting world, and has been learning a tremendous amount about the industry. She is fascinated by the interactive space, and you can find her at different networking events where she is always eager to meet interesting people.