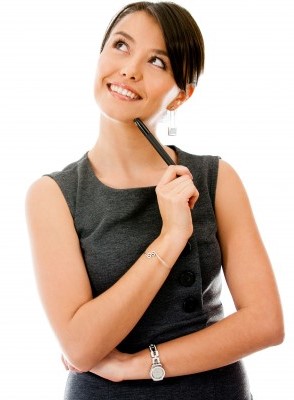 You are sitting at home, looking at three offer letters on the table, and you are struggling to pick just one. What to do? It's a great problem to have, but the wrong decision could drastically alter your career course.
The key to making the right decision is to prepare from the very moment you start your search. Let's take a look at a few simple steps that will guide you to the right decision.
Why are you looking?
Whether you are unemployed, unhappily employed or blissfully employed, you should be motivated by what you want in your next job. Identify what you like and dislike about your current or previous position. Make a list, and rank them in order of importance.
When listing your dislikes, state how you would like that particular part of your job to improve. For example:
• You may have a long commute now, and wish to have a shorter one or telecommute in your next job.
• You may be working with limited resources, and may want to make sure that your next employer invests in resources and technologies that will allow you to be successful in your next role.
• You might like the mentorship you are receiving now, and want to ensure that your next opportunity offers a similar learning/development environment.
Essentially, what you are looking to achieve, is a short list of three of the most important things you would like to see in your ideal job. This "Top 3" short list will be critical in determining what job is best for you.
Money should never be a reason
This may seem backwards, but it is not. Money should never be a motivating factor during your job search. Many have the made the mistake of taking a higher offer, whilst convincing themselves that they can live without one of their Top 3.
Remember the old adage, "money can't buy you happiness"? It could not have a stronger meaning in the professional world. That being said, when comparing multiple offers, each promising your Top 3, money does become an important differentiator.
Pros and Cons List
For each position you interview, build a Pros and Cons List as you go through the interview process. This will allow you to do a number of things.
• First, it is a simple way of checking whether or not the opportunity matches your Top 3.
• Second, it allows you to ask the right questions during the process, so that you have a better understanding of the position.
• Finally, when you are comparing similar opportunities, this may be the only way you may be able to separate them.
Talk to Family and Friends
I say this with caution; at the end of the day, you have to pick what is best for your situation and the input of others may not always be in that interest. Be sensible about whom you approach and from whom you seek counsel.
When making a decision about your search, or even when accepting an offer, you must speak to those who will be most affected by such a decision. Your next job could affect the dynamics of your personal relationship, it could mean relocating, or it could mean more or less time with those who mean the most to you.
Don't leave this discussion to the eleventh hour, because it will give family or friends little time to really absorb the impact of your choice. As a result, their response may be a knee-jerk reaction based on emotion and not rational.
Ask for another Conversation
Perhaps you liked many of the people you met during the interview process, but for some reason you didn't understand what the main stakeholder really expected from the person who would step into this role. Here is when you ask for another conversation.
It is important to understand the relationship you will have with the new employers. You will need to have a good understanding of their expectations, and you must feel like there is some working chemistry. If the employer is not open to you having an additional conversation, whether it is in person or over the phone, then that is not the place for you. Just remember that as much as you're interviewing for a role at their organization, you are also vetting them for your services.
Research
This is entirely your responsibility. You must research as much as you can about the company you are considering, and that should start prior to you submitting your application.
Use tools like:
LinkedIn
ZoomInfo
Press Releases
Publicly Available Financials
Gather a sense of the company's profitability, sustainability, and stability. Understand the turnover, and the company culture. Don't be afraid to reach out to a former employee of that organization to learn a bit more.
Before the Final Interview
At this point, you should know that you are ready to take the job. You should know what compensation will be acceptable to you, and when you will be ready to start. Based on what you have learned thus far from previous interviews and the research that you have done, you should be confident that this position is the right one for you.
Go in with the mindset that you want this job and that you will be successful in this role. A strong final interview will make your future employer confident that they are making the right choice, and they, in turn, and will give you a stronger offer.
Finding a new job is a stressful experience but, with preparation, accepting the right offer may turn out to be less daunting.
About Profiles
Profiles is a unique staffing firm specializing in Marketing employment, Creative, and Web & IT jobs. Since 1998, we have served the needs of our Clients and Talent by matching the best candidates with the best companies in the Mid-Atlantic region: Baltimore, MD, Washington, DC, Philadelphia, PA and Richmond, VA.
---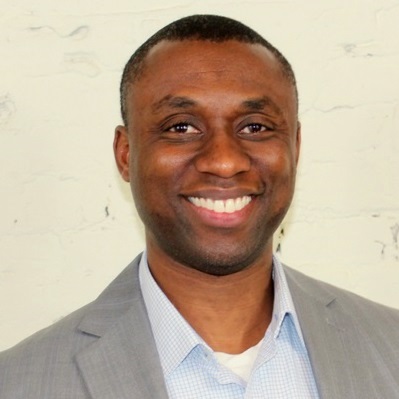 Author Name – Henry Addo
Title – Resource Manager
Location – Washington, DC
Twitter – @Henry_Addo
Byline – Henry Addo is a career consultant and account manager presently with Profiles in Washington, DC. With over 16 years experience in the Technology, Creative, Marketing, Communications and Entertainment industries, he has proven success in matching talent with opportunities that align with their interests, skills and long term career objectives. As a Resource Manager, he is always looking for innovative ways to improve the communication and process of matching the best talent with top organizations.