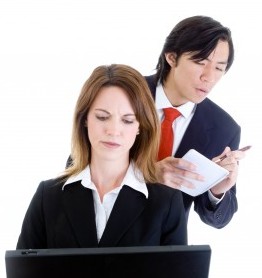 No one likes a manager who is constantly looking over your shoulder. Not only is this type of behavior annoying, but it could also stunt your professional growth. Keep in mind that your current manager will one day be a professional reference when job searching, so it's important to maintain a positive professional relationship.
If you are working with a micromanager, here are 5 ways to alleviate your manager's stress; which will allow you the autonomy you need to be productive while enjoying your work environment.
1-Express Concern
Many times, a micromanager does not realize that they are micromanaging. Speak with your boss in private about the situation. Let your manager know that you are worried about getting your work done with such little room for personal accountability. Talk about methods of communication between the two of you; could it be improved? As one solution, suggest a morning check-in meeting and an afternoon check-in meeting, which would allow for both regular feedback and professional space.
2- Give it 110%
Micromanagers are most concerned with their employee's performance; this is why you should go above and beyond their expectations. Be prepared to answer in a positive way when asked if you are progressing, and you may find the micromanaging to decrease. Also, strive to gain a reputation of excellence around the office. Your reputation among your co-workers will speak for your competency, and you may find that your manager will no longer breathe down your neck.
3- Obey the Rules
As mentioned above, take care to maintain your professional reputation. Do not bend or break company policy on even the simplest of rules. Micromanagers like to catch people in the act; if you start breaking rules it will only reinforce their belief that employees cannot be trusted.
4- Know your Boss
Find out your manager's likes and dislikes, and then play the game. Cater to his/her preferences and try to stay away from actions or behaviors that you know will agitate them. Knowing them on a slightly more personal level may be a positive way to gain their trust and increase your likeability.
5- Listen, Listen, Listen!
When your manager asks you to do something, repeat it back to them so that they know you heard them and understand what is being asked of you. Once you begin completing more tasks correctly, on time, your manager will have a lesser need to micromanage.
If you follow these 5 suggestions, you just may find that your micromanaging boss will give you the freedom you need to perform your job well and lead to your career advancement. If you still struggle with your manager, consider how to work in harmony with these other leadership styles.
About Profiles
Profiles is a unique staffing firm specializing in Marketing employment, Creative, and Web & IT jobs. Since 1998, we have served the needs of our Clients and Talent by matching the best candidates with the best companies in the Mid-Atlantic region: Baltimore, MD, Washington, DC, Philadelphia, PA and Richmond, VA.
---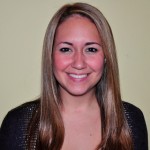 Author Name – Jessica Gundling
Title – Recruiter
Location – Washington, DC
Twitter – @JessGund
Byline – Jessica is new to the recruiting world, and has been learning a tremendous amount about the industry. She is fascinated by the interactive space, and you can find her at different networking events where she is always eager to meet interesting people.