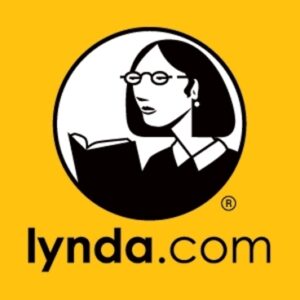 Technology changes constantly, and to remain-cutting edge in your field, you may struggle to afford the constant maintenance of training. Perhaps your current company doesn't provide it as a benefit; perhaps you don't have the time or resources available to pursue a graduate degree. Profiles has a helpful solution to offer.
Profiles provides Lynda.com training, for free, to those consultants placed with our clients. Lynda.com provides thousands of software training tutorials, from beginner to expert level. This keeps your skill set current as technology changes, which can be your differentiator for getting a new job, promotion, or achieving your professional goals.
Unfamiliar with Lynda Training? Watch this short introductory video:
Overview
"What do you want to learn? HTML5. Adobe Creative Suite. Time management. Social Media Tools. Employees can now view more than 1,400 video tutorials on software and business skills at Lynda.com. Log on and learn at your own pace."
For further overview about Lynda.com, click here.
Sample List of Tutorials
Development
SQL
HTML5
XHTML
iOS
Cocoa
Objective-C
Unity 3D
Apache
MySQL
PHP
C/C++
Web Application Development: Android and iOS
Actionscript 3.0
Drupal 7
Joomla! 2.5
Java
ColdFusion
Flash Builder 4
Silverlight 3
CSS
CGI
Fireworks
SharePoint
Python
jQuery
Design
InDesign
Photoshop
Illustrator
CS6
WordPress
Sketchbook Pro
How to Start
For a full list of courses, click here.
Interested? Contact your Profiles Account Manager to begin your training today:
Washington, DC: 202.363.4100
Baltimore, MD: 888-882-7450
Philadelphia, PA: 484.351.0055
Richmond, VA: 804.551.2931
About Profiles
Profiles is a unique staffing firm specializing in Marketing employment, Creative, and Web & IT jobs. Since 1998, we have served the needs of our Clients and Talent by matching the best candidates with the best companies in the Mid-Atlantic region.