I was recently a victim of the long and daunting search for a job in a new city. After finally finding success, I now realize the struggles that many long-distance job seekers come across. Not only is the job market difficult for local candidates, it is even tougher for those who have a location disadvantage.
Employers often see long-distance candidates as a longer interview process, longer start period, and high risk. Even though it may appear challenging at first, with a little extra work and planning ahead, you can find the job in your desired city.
Here are a few tips to help increase your chances of landing that out-of-town job:
Refine your Search to the Local City
For the city you are targeting, utilize the local Craigslist, job search engines, local business journals, and local groups and chapters to professional organizations. Create a company target list. It is important to do your homework and familiarize yourself with the businesses in your area to create a list of 20+ companies you are interested in. Aim your search at targeting these companies and connecting with these employers.
Connect
Use LinkedIn, Twitter, Facebook, Google+ and other social media networks to your advantage. Connect with those companies on your target list, follow them on Twitter, and join their Facebook page. Make yourself known, and learn about events with the company and any future job opportunities. Now is also the time to reconnect with old Facebook friends that are in the city you are targeting. They may have open positions with their companies and many companies offer a referral program, which will increase the chance of having your resume seen by a Hiring Manager. Also, join local alumni chapters and use their career sites. Alumni can assist with more than job searches, but also provide tips about the city and where to live.
Consider a Local Address
If you have a friend or relative in the area that you are welcome to crash at when interviewing, use this address on your resume and cover letter. This will help increase interest and visibility of your resume in searches. However, be prepared to explain to the Hiring Manager how you are currently working in one state and living in another and why you can't come in for an interview tomorrow. If you do not have a local address at your hands, include in your cover letter or resume about your intent to relocate. It would help to give your relocation timeframe and as much information you can to help the employer feel comfortable working with an out-of-state candidate.
Set Salary Expectations
Your current salary may not cover expenses in your new city compared to your current location. Therefore, you should research and use salary calculators to calculate the cost of living and average salaries in your industry and level. This can help when it comes time for salary negotiation and what to expect with your search/move.
Plan Ahead
Even if your interview process starts with a phone interview, eventually, you will need to be there physically for an on-site interview. Are you currently working? Can you take time off to interview, and how many interview days can you afford? These are the types of questions you need to ask yourself when planning on interviewing. Before investing in any interview, confirm your interest in the position and company, so not to waste any vacation days or money for travel expenses. If traveling for an interview isn't an option, see if the company offers Skype interviews, which is a new trending interview alternative.
Move
It is easier to land a job in a city you are currently in, so a move might help expedite the process. Move with a temporary position or continue your current work remotely, but only if this makes sense financially. A move can be costly and to many, it may be too risky to move without a secure position.
Get Help!
Nothing is better than knowing someone is on your side with your tiresome search. Check for local Placement Agencies that can assist with your search. They are the local experts in job trends in the area and know the companies they place you in front of. At Profiles, our Recruiters not only help find the positions that are a perfect fit for you, but also provide advice and guidance throughout the process.
Relocating can be an exciting, renewing adventure. Don't hold yourself back or feel daunted about the job search. If you apply a little extra time and effort, you can successfully find a new rewarding career, and a fresh start.
---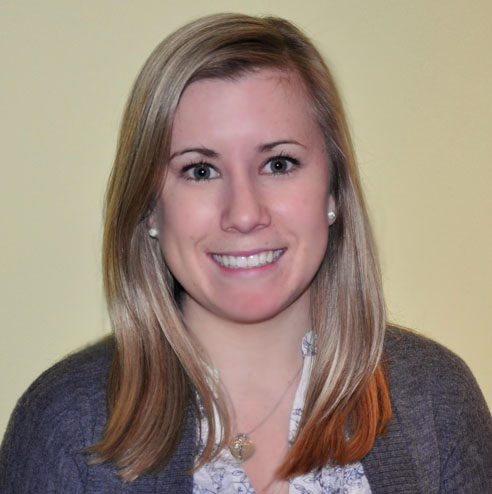 Author Name – Marissa Nagy
Title – Recruiter
Location – Baltimore, MD
Twitter – @MarissaNagy
Byline– Marissa joined the team as a Recruiter in the beginning of 2012, bringing with her experience in advertising and sales, and enjoys learning new trends about the industry. Originally from Pennsylvania, she's excited to travel and explore her new city of Baltimore.
Copyright (c) 123RF Stock Photos