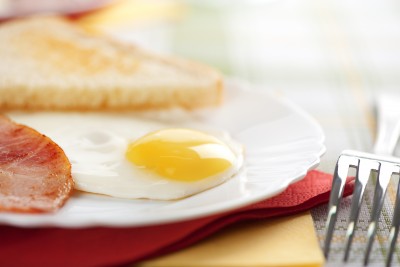 We've all been there: you're running late to work, bleary-eyed and fuzzy-brained, struggling to make it to your cubicle at an indecently early hour. On the way out of the metro, you manage to squeeze in to the nearest coffee shop, only to come to a screeching halt in a crowded line. Five dollars and 20 minutes later, you re-emerge with a burnt cup of coffee and a suspiciously stale, bland baked pastry.
Is this the best way to start your morning? Why have we let ourselves fall into this routine? With a little effort and creativity, you can master the domain of the office kitchen, and spice up your workplace cuisine.
As a young professional (on a budget), and the (extremely lucky) fiancé of a trained chef, I've compiled a few easy recipes for a hot, filling breakfast that you can create with only a microwave. Anyone can bring yogurt, fruit and granola to work, but every once in a while, we deserve something a little more decadent. You don't need to be at home to whip up a gourmet meal; test a few of these recipes and master the art of "guerrilla cooking" in your life.
1- Savory Poached Egg and Salmon
Ingredients: 1 Egg, fresh uncooked Salmon, Rosemary, and Green Onions, salt and pepper to taste
Serving Size: 1 (but flexible)
Hardware: Microwave and microwave-safe mug, non-stick cooking spray, fork and knife
Directions: Crack the egg into your mug coated with non-stick spray, blend with a fork, and add pieces of salmon, rosemary, and chopped green onions. Cook in the microwave for 1 minute, and you'll have a perfectly scrambled egg sphere! Feel free to mix in a variety of added vegetables, cheese, or other ingredients as desired. Feeling hungrier? Add an extra egg and increase the cooking time a bit, it's that easy!
2- Cinnamon French Toast and Mixed Berries
Ingredients: 1 slice of bread, 1 egg, 2 tablespoons of milk, cinnamon, and mixed berries (I prefer raspberries and blackberries)
Serving Size: 1 (but flexible)
Hardware: Microwave and microwavable plate, silverware, one small bowl and plate
Directions: Mix the egg and milk together, soak the break in the new mixture, pop the bread in the microwave for 40 seconds, flip the bread and cook for another 40 seconds. Once cooked, add cinnamon and mixed berries to taste. For those not watching their waistlines, you can add warm syrup, butter or powdered sugar as a sweet treat.
3- Breakfast Frittata
Ingredients: 1 tablespoon butter or margarine, 1 cup of cubed fully-cooked ham, ½ cup of chopped onion, ¼ cup of chopped pepper (any color), 4 eggs, salt and pepper to taste
Serving Size: 4 servings
Hardware: Microwave and microwave-safe 9 inch pie plate, wax paper, fork and knife
Directions: Place butter in a microwave-safe 9-in. pie plate. Cover with waxed paper; microwave on high for 30-40 seconds or until melted. Add ham, onion and green pepper. Cover and cook on high for 2 minutes. Stir in eggs, salt and pepper. Cover and cook on high for 1-½ to 2-½ minutes or until a knife inserted near the center comes out clean. Let stand for 3 minutes or until completely set. Cut into wedges, and enjoy!
About Profiles:
Profiles is a unique staffing firm specializing in marketing, creative, and interactive jobs. Since 1998, we have served the needs of our Clients and Talent by matching the best candidates with the best companies in the Mid-Atlantic region.
---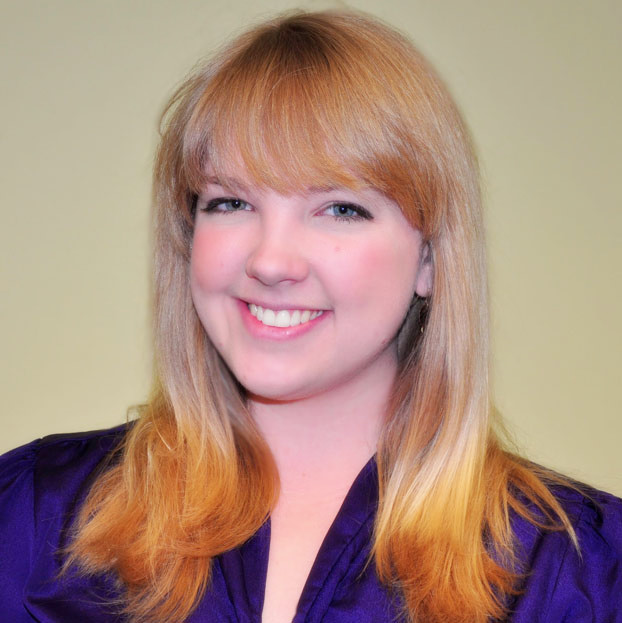 Author Name – Kate Kundrat
Title – Marketing Associate
Location – Washington, DC
Twitter – @KateArticulates
Byline – A Master's Graduate of Georgetown University, Kate is the Marketing Associate for Profiles. She's the one ruling their social media networks, blog, email campaigns, and other marketing initiatives, and tries not to waste too much time on Pinterest.
Copyright (c) 123RF Stock Photos