There is no doubt that the labor market is still struggling to recover, especially in specific counties in Pennsylvania. In fact, Philadelphia County still holds a 10% unemployment rate.
In light of the still-lingering consequences of the economic and financial crisis, it seems that our industry has witnessed a dominant shift in employment patterns towards "contract-to-hire" employment. As a recruiter in the Philadelphia metro, I can attest that although these positions may seem not as perfect as a full-time, direct hire position, there are many positive aspects of accepting a contract-to-hire employment opportunity.
Working with Profiles, you will very quickly find out that many of the contract-to-hire positions that we offer are not just with any company. We work specifically with Fortune 500 clients to place you at top-ranked companies in the United States. Many of our clients solely promote from within, which means a contract role is the only entry into their organization.
Accepting this type of position will allow you the opportunity to network and demonstrate to your senior staff members what we saw in you: your ability to perform and produce at an impressive level. Positive results will equal positive feedback.
Due to the competitiveness of the labor market, companies want to be confident in their decision to invest in a new employee. Why not help them make their decision? Instead of just pitching them a story about your achievements and ability in an interview, prove to them that you are a smart fit for their company. Doing so will make it difficult for them not to consider you seriously for full-time, direct hire employment, giving you an edge in a tough market.
---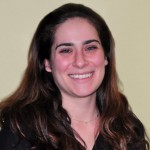 Author Name – Maria Xidous
Title – Account Manager
Location – Philadelphia, PA
Twitter – @Maria_Xidous
Byline – Maria is a recruiter with over five years of experience. She is passionate about finding and helping great talent. Her favorite quote: "A recruiter is someone who finds people who are happy with their jobs, shows them why they are unhappy, and then makes them happy again" (Anonymous).
Copyright (c) 123RF Stock Photos