Once you have settled into a position and gotten familiar with your role, you may be looking to make your next move, in or outside of your company. Everyone wants to be in a career that promises successful growth over time, but sadly it does not always happen. People may find they have hit the glass ceiling at their company, which can only hurt their career over time. By having these conversations with leadership, continuously improving your skill set, and staying in touch with industry trends you gain the power to grow in your career, leading you to a more successful path. Consider these tips on career advancement.
"Some companies allow employees to commit 20% of their time to personal projects."
Make time for you
Many people tend to become consumed with their jobs and find no room to schedule personal time for personal growth and self-improvement, the Harvard Business Review explained. Yet people can only improve their skill set and discover what avenue they would like to pursue next with a small block of time. The source noted that some companies allow employees to commit 20 percent of their time to personal projects, which can be tricky for certain roles. So, if you find that your calendar is chock-full of meetings, presentations, and other tasks, try to clear time each day where you can for self-improvement, even if it just a few minutes. Do this to ensure you stay engaged in your current role, while slowly positioning yourself for the next step.
Luckily, people short on time do not necessarily need to attend a training session to polish their skill set, rather it can be done on their own time, Inc. explained. For instance, there may be a popular podcast that discusses career development in your industry. Take advantage of these audio sessions on your commute in. Inc. noted that if a person has an hour commute each way, he or she will gain 10 hours of knowledge each week, which certainly will add up over time. Additionally, you may be able to access an online library containing the training materials you need to expand your capabilities. If you cannot find either, check out some well-established industry blogs to provide the insight you need.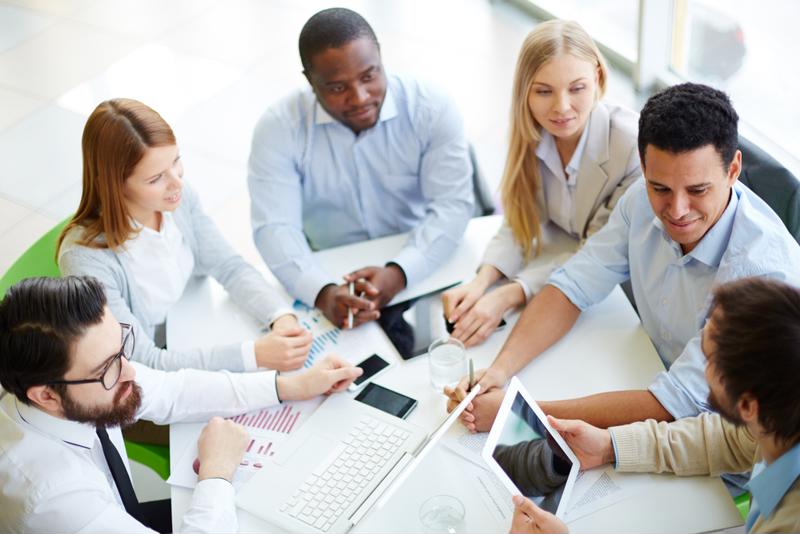 Keep up with the industry
No matter what industry you are in, new developments and changes are constantly evolving. If you want to be savvy and knowledgeable in your career, it is crucial to be aware of these constant changes. Whether you carve out an hour of your work week or spend a few hours on the weekend mulling through industry news and reading from the latest thought leaders, it can drastically improve your position at your company as well as give you greater promise for future career opportunities. Whether you will be seeking web design jobs or copywriting jobs, understanding your field and knowing about the latest developments can only help push you forward in your career.
One of the best ways to stay in tune with industry development is by attending networking events. Look into events in your area to meet others in the same field as you. Not only will you meet people with the same interests, but you will most likely gain new perspectives and learn about new changes in the industry. Networking with others can also present new avenues to take to advance your career, as well as possible seminars to attend and learn about the latest and greatest tricks to succeed in your role. Make time for these events whenever possible, or simply reach out to others through networking sites such as LinkedIn.