Many of us who are looking to our full career potential often ask: "Should I invest in obtaining a Master's degree?"
There is no easy or right or wrong answer. However, there are a few factors which should be taken into consideration when making such an important decision.
Find Your Passion
Specializing in a particular field at a Master's level requires an in-depth analysis of specified topics which entail profound analytical and investigative perseverance. It is important to consider whether you have the motivation, time and passion level for dedicating what is emotionally and intellectually needed to succeed in a Master's program.
Would you look forward to 1-3 years of dedicated study in this field?
Are you willing to replace your evenings, weekends and free time to study this topic?
Do Your Research
Is the cost of a Master's degree provide a return in your industry? Poll as many people within your field as you can who have received a promotion or flourished due to their Master's degree. It is important to note whether experience or education can give you these opportunities which may help you in your decision process.
Will a Master's degree in communications or marketing open up more doors for promotion within your field?
Or, will your experience give you the edge that is needed to illustrate your strengths and help you earn a promotion?
Should you find a trend which a Master's degree does not provide a significant return in your field than research what certifications are relevant, credible, and impactful.
These answers will vary depending on a company's culture, and your chosen industry.
Plan Your Budget
Lastly, it is always important to analyze the financial aspect of going for a Master's degree.
Does your company offer tuition reimbursement for further education or will it be an out-of-pocket expense?
Does your company offer free training (through a company like Lynda.com), which would be a boost to your professional skillset without a long-term commitment?
Financial opportunities to obtain a Master's degree is an essential part of the decision-making process. It is important to investigate the return your investment will be giving you in your academic and professional career.
Speak to an Expert
If you are working with a recruiter, ask them their opinion on this topic. They have industry insights, and can reveal if a Master's degree will be a worthwhile pursuit.
About Profiles
Profiles is a unique staffing firm specializing in Marketing employment, Creative, and Web & IT jobs. Since 1998, we have served the needs of our Clients and Talent by matching the best candidates with the best companies in the Mid-Atlantic region.
---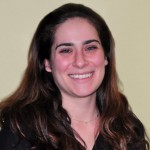 Author Name – Maria Xidous
Title – Account Manager
Location – Philadelphia, PA
Twitter – @Maria_Xidous
Byline – Maria is a recruiter with over five years of experience. She is passionate about finding and helping great talent. Her favorite quote: "A recruiter is someone who finds people who are happy with their jobs, shows them why they are unhappy, and then makes them happy again" (Anonymous).