Finding the right candidate for the job takes time and effort; the work of a very skilled professional. Creative staffing recruiters and corporate hiring managers need to focus efforts towards even more effective sourcing techniques to draw in top talent for the job.
"Recruiters need to source 67 people to help find their desired talent."
Build A Talent Pool
Before diving into the candidate search, corporate recruiters need to essentially understand how many people they must source, leading to that one perfect candidate. Generally, recruiters start the process by building a talent pool or pipeline before event posting a job. Once an appropriate opportunity comes through, the recruiter can then refer back to the talent pool and start reaching out to candidates. For every job, ideally, recruiters need to source 67 people on average to land the next hire. Sourcing is done through social profiles, resumes, job postings and professional networks, like LinkedIn. Of the 67 candidates sourced, recruiters tend to only achieve a 25 percent response rate after reaching out to the right candidates.
Talent Sourcing Techniques
Here are a few different talent sourcing strategies for recruiters and hiring managers to build their candidate pool.
Recruiter Messaging: These days, recruiters cannot just reach out to candidates and ask them if they would like a job. Instead, recruiters need to motivate and inspire candidates who might be interested in marketing or design roles. Before reaching out to candidates, recruiters need to figure out what their recruitment message should be, and who it should attract. Who is your ideal candidate? What are his or her creative aspirations? According to Profiles Talent Acquisition Manager Ali Dougherty, this message needs to be short and to the point.
"No matter what channel you use to find candidates, it's all about the message. Gone are the days of long, cookie-cutter messaging."
Recruiter messaging also does not just have to be through Linkedin Mail. When recruiters are hiring for creative jobs, why not be creative with messaging? Hiring the right talent can come from clever advertisements and social media posts that create brand recognition and let candidates know you are hiring. If you are looking for graphic designers, play to their interests – create simple advertisements that use your logo. Once you have mastered these techniques, then you can reach out to top talent through Linkedin messaging or other platforms, though you might have already found the talent you need. From there, you can nurture those relationships to find the perfect fit.
Industry Networking Events: Networking is the perfect way to connect and meet with candidates who may be a fit for a role right now or just one down the road. Networking can come in many forms. One way to recruit the best talent is to attend networking events that cater to creative professionals in marketing, design and digital. These types of events bring together like-minded people with similar interests and goals who all have a passion for the creative. These days, many industry events, even happy hours and industry panels, may post who is attending. Recruiters can get a leg up on top talent by simply browsing this list before they head to the event. You can research potential candidates and familiarize yourself with their experience so you can come prepared with a list of people and questions instead of having to be spontaneous. Cater to the talent you are looking for. For instance, if you are looking for a photographer, check out a local photography workshop. Visit events that cater directly to talent's industry and involve skill development, as creative professionals' skill sets are constantly evolving. Recruiters might also find talent in unlikely places. Dougherty noted that she found her next Java developer while grabbing a bite to eat.
"I was waiting in line at a food truck and happened to overhear two Java developers talking shop," she said. "I kindly interrupted, introduced myself, and we were all connected on LinkedIn within minutes of leaving the conversation. Three months later, I called upon one of them with a position."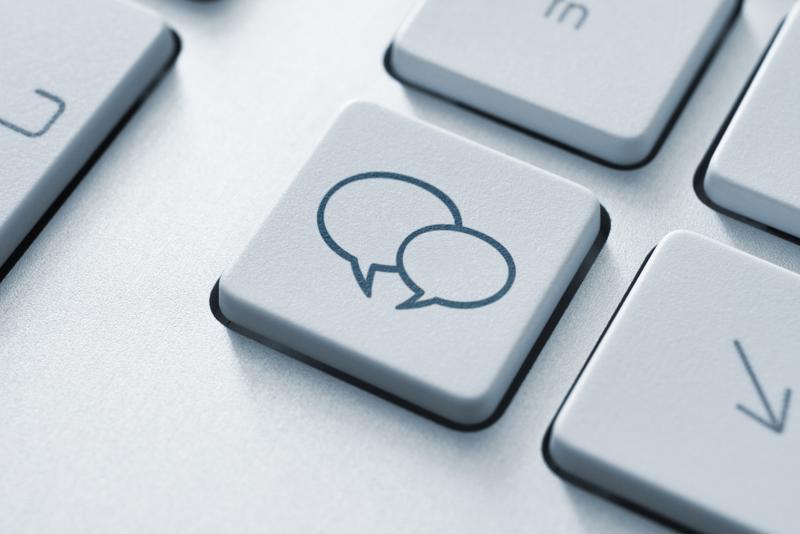 Discussion forums: Recruiters often turn to key terms and Google searches to pull certain types of candidates. However, it often takes much more than a Google search to find the right candidate. Well-seasoned marketing and creative recruiters know to follow industry discussion forums. Some forums are found on LinkedIn through skills-based or career groups, though other thoughtful discussions can be simply found through Twitter, Facebook, and even in the comments section of bigger industry news stories. When it comes to the creative world, other forums may be built on sites like WordPress. Check out WordPress Forums, which usually post questions for creative professionals such as designers. However, if you are looking for talent in a specific creative industry, you will have to dig deep. Interested in finding designers? Check out Designers Talk Forum, which have groups for coding, web design, graphic design and more. If hiring managers are looking for creative professionals in general, they can check out DigitalPoint, which has forums for design, marketing, search engines and more. Through these sites, recruiters can quickly find out who has a voice in the field and whether it is knowledgeable or full of fluff. Though many forums use usernames instead of real ones, sometimes these forums can be linked to Facebook where a hiring manager can get to know a candidate more easily.