Social media has become a new normal for everyday personal and business communication. This means social media will change the way we work, and if your communication styles have not already adapted, this article will help steer you in the right direction. In our industry, social media is a critical part of a successful recruiting process and more and more companies are using social media for recruiting talent.
"In running the corporate social media sites for Profiles, we see most engagement with posts pertaining to the jobs we are currently recruiting for," shares Profiles Marketing Coordinator, Christy Zdinak.
How companies market their brand on social media can largely impact the quality and volume of candidates they attract. If a corporate social profile is savvy with the content it publishes, it will result in an increased following, brand recognition, and here evolves a sought after company to work for. On the other hand, if a company's social profile is not populated, un-involved, disengaged, and contains lackluster and inconsistent content then the business can expect the same response from the audience and potential candidates.
The importance and success of a social media recruiting strategy lies within your company's presentation and reputation online. Share general news, awards and positive updates about your company to promote the organizations personality, what you stand for, the culture, and relatable interests to your target prospects. It is not just an avenue to post job listings but rather a window to peak inside what they can expect when they join your team. Keep reading for social recruiting strategies to build your creative, marketing and web teams.
"Who are your biggest brand ambassadors? Your employees."
Utilize Many Social Media Recruiting Tools
Driving traffic is the ultimate goal of social recruiting strategies. Think about where and how you want to direct viewers:
Leverage all social sources relevant to your business. The more social media sites you use, the better chances you have to spread your message.
Post a link to your Company Careers Page in each social bio (LinkedIn, Facebook, Twitter, etc).
Create a social content calendar that includes a consistent amount of mentions in regards to internal job openings, events, parties, new hires, awards, achievements, and photos. Each of these topics can link back to your Company Careers Page accompanied with a relevant message to drive corporate culture awareness.
Promote social engagement and interactions from existing internal employees. Sharing of photos and comments regarding memorable experiences is worth sharing to the outside world.
As for posting specific jobs on social media, take the time to think about what would interest potential candidates about the position. Rather than posting the job title and link to the job page, craft a post to engage the viewer. Ensure your job description landing page has enticing content to attract the job seeker and offers a user friendly application process. To gain more eyeballs on the post and reach larger audiences, utilize hashtags. Leading us to our next point…
Amplify Your Social Media Recruiting Strategy with #Hashtags
According to StatisticBrain, approximately 190 million tweets are sent out each day. So how are you supposed to stand out among a crowd that big? The answer is with hashtags. Hashtags help pull specific tweets out of the crowd and allow them to show up to interested candidates. Zdinak shares three main hashtag groups to think about when crafting your post.
"When using multiple hashtags, you want to include general hashtags pertaining to recruiting, get eyeballs on the post; what's easier than searching '#jobs' in Twitter to get started," she explains. "Take the post even further by adding the industry and location hashtags to really target the right candidate." Here are some ideas to get started:
General:  #job, #jobs, #hiring
Industry Specific: #graphicdesign, #digitalmarketing, #webdesign, #UX, #Brand, #digitalstrategy, #CRM, #copywriting
Location Specific: #Baltimore, #BMORE,  #DC, #Washington, #Philadelphia, #Philly, #Richmond, #RVA
A recipe for success is a hyper targeted approach in order to capture an audience you are seeking. Rather than making up your own hashtags it is best to search Twitter for commonly used hashtags.
Example: #GraphicDesign #Job in #Richmond 5yrs exp. Fortune 500 financial firm. Great company culture, pay, benefits & perks.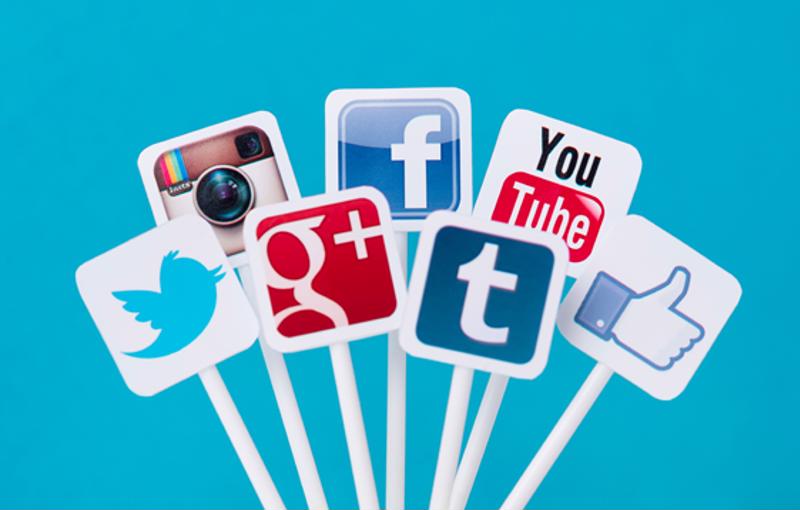 Turn Employees into Brand Ambassadors
When it comes to social media, representation is everything. Who represents your company the most? Who are you biggest brand ambassadors? Your employees. Rather than taking on all these social recruiting strategies yourself, get your employees on board.
Encourage the staff to share your tweets and Facebook posts of internal job openings among their own network. This cross pollination strategy is the beauty of social recruitment that allows you to cast a wider net.
Encourage existing and exiting employees to write a review about the company on Glassdoor, Indeed, LinkedIn, etc. The more employee engagement a company has, the greater the chances are of a potential candidate having a positive perception about their future coworkers and work environment.
Find ways to encourage current employees to spread a positive word about your business to help attract and on board the best talent possible. Internally promote your social media channels and request all staff to follow, like, engage in conversation, and share photos.
Know Your Audience
The audience demographics vary between social media platforms. For instance, the average Twitter user is age 27 and is more likely to live in the city than the suburbs. Whereas YouTube sees activity from people between the ages of 45 and 54, and most commonly are male. Once you understand the audience you are engaging with, you can market to them more effectively and create more enticing content. Through Twitter Analytics, Facebook Insights, and LinkedIn Analytics, get personal data on your own target audience to identify which platforms should be used and for what content publishing purpose.