Think back to a beautifully crafted advertisement or website layout, and why it resonated with you. Behind each and any piece of creative is a talented graphic designer who crafted the concept. This creative professional plays an important role in creating beautiful designs that go beyond the canvas and stay with viewers for a long time.
It is so important in creative staffing to take extra care when choosing a graphic designer to join your team. With the right skills and experience, a professional can turn a client's ideas into reality – and that can make all the difference between someone choosing your company or going elsewhere.
According to the U.S. Bureau of Labor Statistics, creative professions have a projected job growth of 7 percent through 2022. This growth is slightly slower than other professions, creating a potentially large influx of candidates for the position once it is posted and advertised through all networks and job boards. How do you choose the best graphic designer for your company? By looking carefully at a candidate's resume and asking the right interview questions, you can be sure you are on the path to selecting the top candidate for your team.
Here are some creative staffing tips for finding the right graphic designer: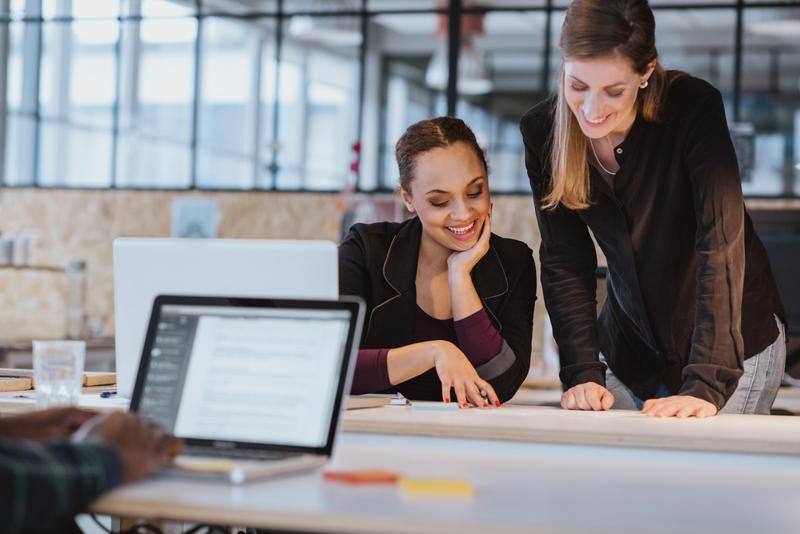 See which resumes stand out
In other fields, resumes fit a certain mold. There might be a small variation in layout from candidate to candidate, but pieces of flair are usually kept to a minimum. When sifting through the resumes of creative professionals, on the other hand, the results are quite different. HOW Design, a resource for creative inspiration, compiled a list of 10 beautifully designed resumes. Each graphic designer put his or her skills to use and crafted a professional profile that demonstrated creativity and imagination. From a milk carton to an origami project, these resumes prove the candidates are capable of designing an interesting piece that accomplishes a specific objective.
Graphic designers should be able to create a unique, aesthetically pleasing resume to list their skills while simultaneously displaying them. After all, a resume is a professional's chance to prove his or her abilities, and with a creative approach also show talent and ambition. Take a deeper look at candidates who put in the time to design their resumes the way they would a project for your company.
"Be cautious of portfolios with little to no variation."
Know the importance of a diverse portfolio
A great graphic designer is able to mold artwork to a client's preferences, and his or her portfolio should be a reflection of that. Be cautious of portfolios with little to no variation, as that could be insight into underlying concerns. For one, it could be an indication that the candidate has very niche experience. If the majority of pieces are magazine layouts, it demonstrates the candidate's strengths, but may also shine an even larger light on his or her weaknesses.
Little to no variation in pieces could also show that the candidate is not receptive to feedback. While it is important for a designer to feel proud of his or her craft, it is also necessary for him or her to be able to meet a client's needs. If designs look similar from client to client, it shows that the artist might take too much control of the end product. It may be another indication into the candidate, showing he or she does not completely take a client's brand into consideration, and instead works based off individual preference – a quality not favorable in a professional graphic designer.
Look for certain skills
A qualified graphic designer should have a specific set of skills that range from technical to artistic to corporate. It is not enough to know the ins and outs of Photoshop, Illustrator, and the rest of the Adobe Creative Suite. Now, with so much graphic design work living digitally it is especially important that he or she knows HTML and CSS, even if it is just the basics.
It almost goes without saying that the right candidate should have a good eye for art and a solid understanding of creative best practices. Skills like color coordination, text placement, and layout design – and the actual application of these skills – are essential to being a professional designer.
Additionally, basic corporate skills are not ruled out. Effective communication skills go a long way in this field that is so dependent on listening and interpreting client needs and guidelines. During the interview, ask a series of questions to get candidates to explain detailed instances of how they tailored their work to a challenging client and how they effectively worked with other departments to create a successful design.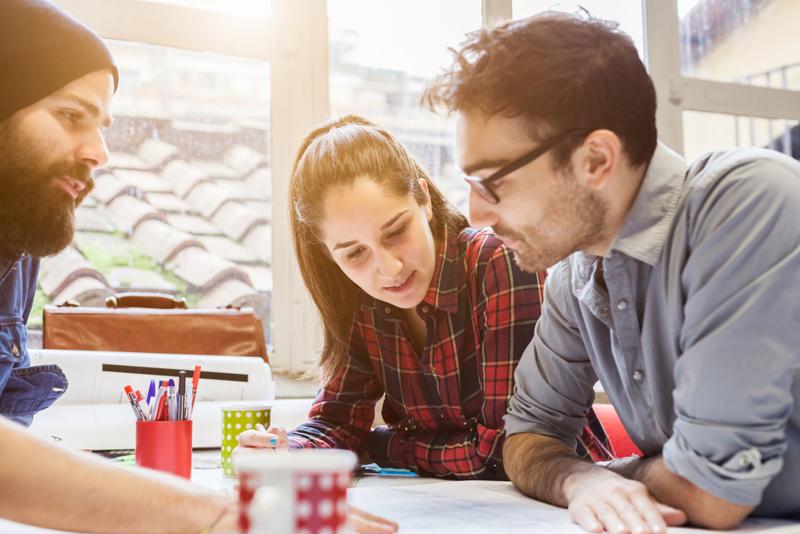 Get help from a creative staffing agency
Art is subjective, and as a result, it can be especially challenging for a hiring manager to make the right decision on a graphic designer. A creative staffing agency that specifically recruits and staffs candidates into this field is a great resource for finding the best fit for your company. Creative staffing professionals know what to look for in a graphic designer, and they devote their entire days to matching you up with the best candidates. By outsourcing the recruitment process, you can rest assured that the professional who joins your team is top notch and equipped with all of the necessary skills.