Philadelphia, Pennsylvania. The city of brotherly love, cheesesteaks, and Rocky. However, did you know that Philadelphia is a booming market for analytics jobs? In the Philadelphia metro alone, there are over 5,200 analyst jobs available. With that, Philadelphia analytics recruiters peg big data analytics as one of the top digital marketing skills in Philadelphia, PA.
The professional sector within the Philadelphia job market saw the largest employment growth from May 2015 to May 2016. Employers in the Philly metro are increasing the use of creative staffing agencies to augment their professional teams. So much so, staffing and recruitment employment grew 4.6 percent year over year, almost two percent higher than the national overall growth. Between the demand in analyst jobs and the increased use of staffing agencies, Philadelphia analytics recruiters are more prepared than ever to help connect you with your next job opportunity.
We call on our top Philadelphia analytics recruiters in this panel blog to share insider tips on what they look for in business, marketing, and web analytics candidates. Welcome, Donna Zimet, Alyssa McCarthy, and Paige Pansky for their insider knowledge on what hiring managers look for in their next analyst hire.
Q: Can you force rank what type of analyst positions employers in the Philly metro are demanding?
A: Donna: Partnering with Enterprise and SMB's, there is a consistent request for three specific types of analyst roles:
Strategic Marketing Analyst (Marketing)
Data Analyst/Developer (Web)
Data/Implementation Analyst (Business)
Q: When searching LinkedIn, what common search terms or tips can you lend to an analyst to ensure they render in your candidate search?
A: Paige: A great way to ensure you will come up in a search is to include keywords in your LinkedIn profile. It will really help hiring managers and recruiters articulate your capabilities overall. Add keywords your updated resume. To increase your chances for contact, include your resume and contact information, especially when actively job searching.
A: Alyssa: Start is with your professional headline, usually found under your name. Even just adding 'analyst' into your headline will help you render in a search. Be sure to add all of your skills. One of the first things we like to look at is software programs and skills. If we need a candidate with SPSS, and we see it listed as a skill, it is more likely that candidate will be prioritized to contact first.
A: Donna: The great place to add some good keywords is your summary. Speak in first person, and use the summary as a way to pepper in terms associated with the projects an analyst position is responsible for. For example, implementation, data analysis, or dashboards. You can help describe the type of work you can bring for a client, while also making sure you will definitely show up in a search.
Q: Do you find the Philly market to have analytics opportunities in both the enterprise corporations, as well as the digital agency level?
A: Donna: Yes to both! There is definitely a lot of opportunity for analysts in Philadelphia. We have a number of clients who are looking for analysts, and the need seems to be constantly growing. If you are one for a creative agency culture or one to stack your career experience with Fortune 500 brand names, employers are in need of your skills.
Q: What are some of the top programs, skills, or requirements are hiring managers commonly requesting?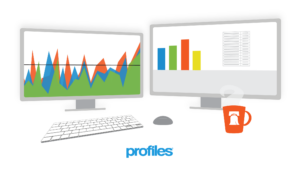 A: Paige: Microsoft Excel, SQL, Tableau, SPSS, SSRS, Access, Google Analytics, Omniture/Adobe Analytics, MS Dynamics, and Click Dimensions.
A: Alyssa: Strategy, implementation, analysis, analytics, data analysis, forecasting, business intelligence, reporting, storytelling, presentation, sales data.
Q: What can an applicant do to their resume to trigger you to pick up the phone immediately?
A: Donna: A great way to get us to reach out is by listing your skills on top and rating yourself on specific programs. If we see a candidate rates themselves very high on say SQL, we will definitely reach out.
A: Alyssa: Clearly state what you did for each position. Just a few bullet points of what your day-to-day looked like always helps the conversation.
A: Paige: Make sure your resume looks professional. Never include a photo or activities/interests. While we're glad you love to do Yoga, stating it on your resume is never a great idea.
Q: Any advice to Marketing, Web, and Business Analysts in the Philadelphia market or those looking to relocate to the Philly market?
A: Donna: Speak with specialized recruiters. Analytics recruiters get it. They understand what you do and will be able to help guide you to some great opportunities. Recruiters come with great advice on how to get you hired.
A: Alyssa: Join groups both on LinkedIn and in the area for networking. It is a great way to meet others in your field. Additionally, LinkedIn groups open up access to new jobs, as well as connections to help you get hired.
A: Paige: Do your research prior to starting your search for relocation. Researching major companies in the area is a great place to start (follow them on LinkedIn, etc). When you're ready to start looking, seek out a recruiter and see what connections they have!
Contact Profiles Philadelphia Analytics Recruiters
Local to the Philly area, or looking to relocate? Rest assured you have choices when it come to analytics jobs in the Philadelphia metro. Your analytics skill sets are in demand. Connect with the top Philadelphia analytics recruiters for a smooth job search, and get hired! New jobs are posted daily, careerprofiles.com.